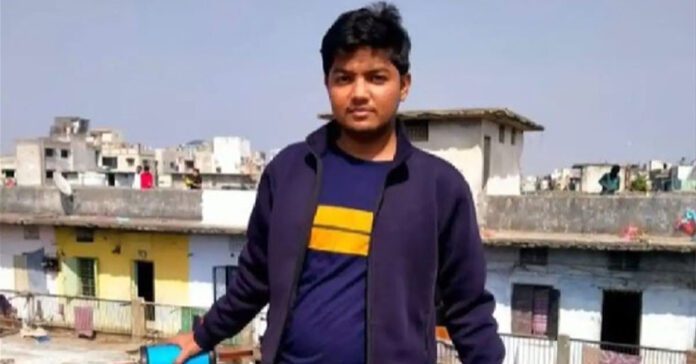 Darshan Solanki case: During the inquiry, the police discovered that barely 15-20 minutes before the suicide, both the accused and the dead had a regular chat. The accused and his flatmate had gone to Solanki's room and asked for a pen drive to transfer a software game since their own pen drive was running low on capacity.
Solanki and his friends
Several classmates of Solanki, as well as his flatmate and the accused Arman Khatri's flatmate, gave their testimonies to the SIT. These declarations suggested that a party of ten people, including Arman and Solanki, were prepared to depart for Imagica.
Arman, in fact, had asked Solanki whether he was coming, to which Solanki responded that he was getting dressed and would join them. Soon, Arman and his roommate went to Solanki's room and requested a pen-drive to transfer a software game. "Solanki gave them his 30 GB pen-drive and both went back to their room, which is located on the same floor," one officer explained.
"It has come to light, based on the statements of other students, that nearly five days prior to the suicide, Solanki made a communal remark that irritated Khatri."
Solanki jumped to his death
Surprisingly, minutes after Arman and his flat ate returned to their flat, Solanki jumped to his death from his room. However, the police is trying to find out if anything more occurred when Arman and his flatmate entered Solanki's room, the authorities are currently looking into it.
Furthermore, the SIT is questioning Arman, who has admitted that they had a disagreement on February 9 but were able to resolve it through communication. Arman also asserted that things between them were fine after that and that they had plans to go out together. Arman did not, however, tell the SIT that Solanki had offended him with a religious remark, which prompted him to threaten Solanki.
Five days prior to his death
Earlier, five days prior to his death, Solanki had made a communal remark that irritated Khartri. According to the statements given by the other students, Khatri then threatened Solanki with a cutter,. On the contrary, the officer stated that no information is being shared by Khatri regarding this. An officer stated, "He is not explaining why he was upset and what the disagreement between them on February 9 was."
According to sources in the case's special investigative team, Armaan is refusing to cooperate. "While he acknowledged that there were some issues between them, he has not provided specifics," one of them stated. "We arrested him so we could question him and determine the exact sequence of events that led to the fight between the two," a senior officer explained.
Await for the actual story tomorrow…
ALSO READ: Darshan Solanki suicide case: Mumbai police arrest roommate – Part 1