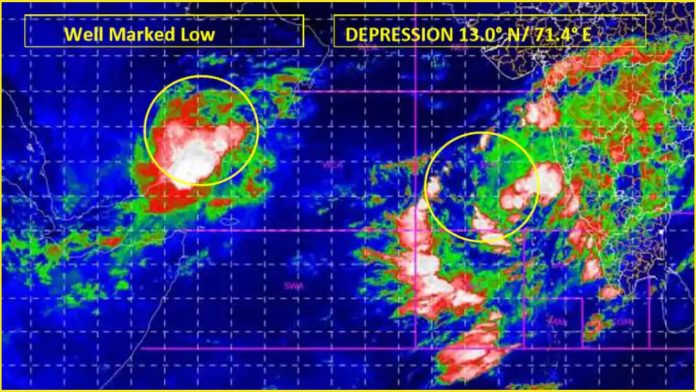 Cyclone Nisarga: Deep depression in Arabian Sea likely to intensify into Severe Cyclonic Storm in 24 hours.
The IMD said that the depression will intensify into a 'deep depression' by today afternoon and intensify further into a cyclonic storm over East-central Arabian Sea during the next 12 hours.
The India Meteorological Department on Tuesday announced that the depression in Arabian Sea could develop into a cyclonic storm in the next 12 hours and further intensify into a severe cyclonic storm within 24 hours.
"It is very likely to intensify into a 'Cyclonic Storm' during the next 12 hours and further into a 'Severe Cyclonic Storm' during the subsequent 12 hours.
It's very likely to move nearly northwards during the next 6 hours and recurve north-northeastwards thereafter, and cross north Maharashtra and adjoining south Gujarat coast between Harihareshwar (Raigad, Maharashtra) and Daman during the afternoon of June 3," IMD said in a statement.
In wake of the impending threat of Cyclone 'Nisarga', the National Disaster Response Force (NDRF) has already deployed a team in Maharashtra.
"Deployment of NDRF team in Maharashtra in view of impending severe cyclone for necessary preventive actions by state," SN Pradhan, the Director-General of NDRF, said.
ALSO READ: http://avaaz24.com/cyclone-amphan-pm-modi-announces-rs-1000-crore-immediate-relief-to-west-bengal/