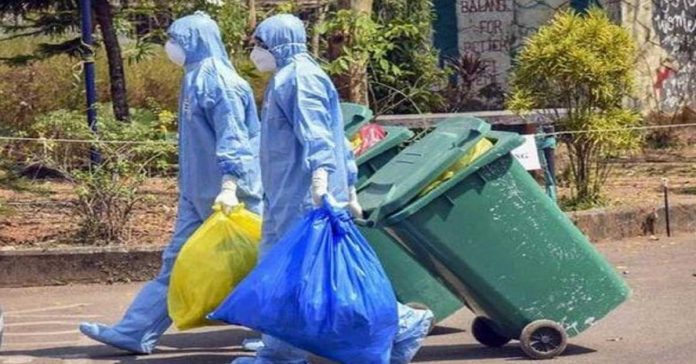 All the Hospitals in Telangana must follow the Bio Medical Waste Rules – 2016.  Strict action will be taken against the organizations which fail to follow the rules, according to P Satyanarayana Reddy, Telangana State Pollution Control Board (TSPCB) Member Secretary.
The PCB Task Force Committee has revealed that there are 32 major hospitals in the State and they also found out that three hospitals were not disposing the bio medical waste properly to the common bio medical treatment facilities. The committee decided to issue show cause notices against these hospitals.
According to P Satyanarayana Reddy, there are strict rules given to the hospitals that bio medical waste and municipal solid wastes should be collected separately, at the source site itself, before sending them to the treatment plants.
If the blood stained towels, bed sheets etc. from hospitals are washed by using water from most tanks in Hyderabad, then chances of the spreading of germs is more.  Whenever the bio-medical waste mixes with the municipal solid waste then it increases the chances of spreading diseases and contamination of soil and water, thus putting health to a grave danger.
The Central government had bought in the Bio-Medical Waste (management and handling) Rules in 1998, to encourage scientific disposal of the bio-medical waste.
There are certain rules regarding discharge of Bio Medical Waste. It has to be collected in colour-coded bins and bar-coded bags. It should not mix up with municipal waste. Plastic waste has to be collected separately and kept in a separate site.
Hospitals should be inspected regularly so that they follow the rules, strictly. It has become inevitable to take strict action during this pandemic situation, so that no novel viruses crop up in the near future, thus helping the society and human kind as a whole.