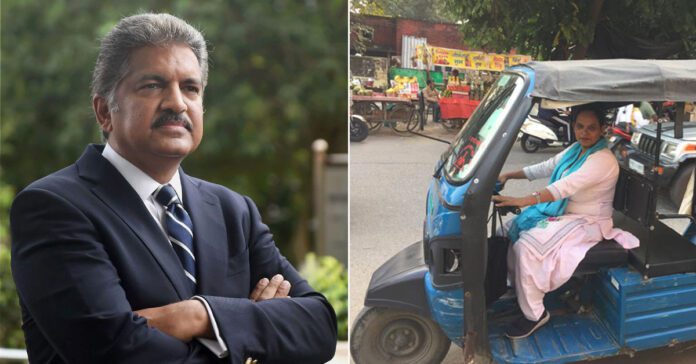 Anand Mahindra, the Mahindra Group Chairman impressed his audience with an inspiring story about a Punjab woman who drives an auto to make ends meet after her husband died. Anand Mahindra frequently tweets motivational videos and inspirational messages to his Twitter followers.
Mr. Mahindra took to Twitter to share a photo of Paramjit Kaur and announced that she was the first woman in Punjab to purchase a Mahindra electric vehicle. "She became the sole bread winner of the house after her husband died.
Kaur E Alfa Mini (Mahindra's all-electric autorickshaw) helps her support her daughters, one of whom is now in college, Mr. Mahindra said, adding that Ms. Kaur showed how to win over difficult situations.
Anand Mahindra praises Punjab woman
Mid-week Inspiration: Paramjit Kaur, our first female Treo customer in Punjab. After losing her husband, she became the sole bread earner. Her E Alfa Mini helps her support her daughters, one of whom is now in college. She showed how to Rise against the odds #SheIsOnTheRise
Mid-week Inspiration: Paramjit Kaur, our first female Treo customer in Punjab. After losing her husband, she became the sole bread earner.Her E Alfa Mini helps her support her daughters, one of whom is now in college. She showed how to Rise against the odds #SheIsOnTheRise pic.twitter.com/GXXMe1yyUp

— anand mahindra (@anandmahindra) December 7, 2022
ALSO READ: Rana Ayyub receives prestigious John Aubuchon Press Freedom Award