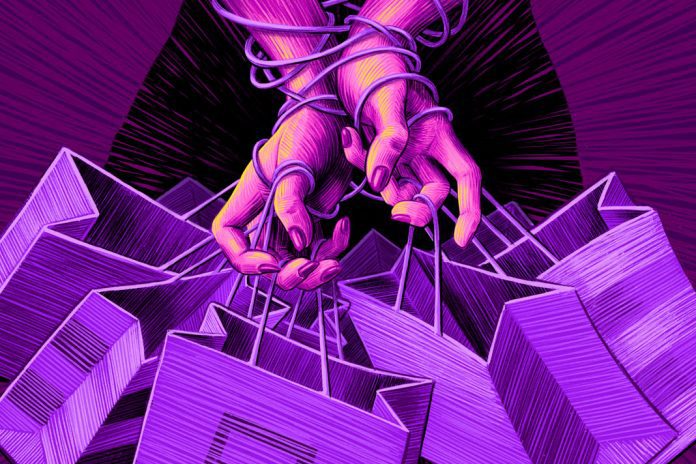 World Consumer Rights Day is celebrated on 15 March every year. Consumers are the largest economic group, but the views of this important group are not heard to take economic decisions. The Consumer Protection Act was framed way back in 1986.
When it comes to the context of our country, most of us do not know the consumer rights protection which were framed long back but the Prime Minister Narendra Modi enacted New GST laws which will benefit consumers in the long run as prices would come down. He spoke at the International Conference on Consumer Protection for East, South & South-East Countries, in New Delhi in 2017.
The BJP, led by Mr. Modi has enacted a new GST law which would benefit consumers in the long run as prices would come down because of competition among manufacturers.
The new consumer protection law, which is on the anvil to crackdown on misleading ads and also ensures that the grievances are redressed in a time-bound and cost effective manner. This law will replace the Consumer Protection Act 1986, which will incorporate the revised 2015 UN guidelines on consumer protection.
India is in the process of enacting a new Consumer Protection Act keeping in view business practices and requirements of the country. Consumer Empowerment is emphasized in this Act. A Central Consumer Protection Authority is constituted to take stringent provisions against misleading advertisements. This Authority would work for quick remedial action.
According to this law the protection of consumer interests would be the priority of the government. It would be the resolution of the New India to move beyond Consumer Protection, so that New India will have Best Consumer Practices and Consumer Prosperity. Many programmes like new real estate law, new BIS Act, UJJWALA scheme, DBT (direct benefit transfer) would not only empower consumers but result in huge savings.
The government's main concern is Consumer protection. GST would only benefit consumers in the long run as they would not be cheated because of the awareness of this new law among the consumers and as suggested by Mr. Modi, the Prime Minister GST would encourage competition among companies which would result in fall of prices, benefitting poor and middle class consumers.
Inflation has been brought down significantly in the last three years and this has also helped in consumer saving. The government has enacted a new Real Estate (Regulation and Development) Act to protect home buyers interest and the RERA legislation would protect buyers from builders monopoly.
According to these new acts, a buyer can book flat with 10 per cent booking amount from the earlier up to 40 per cent. The developer will not be able to divert fund as 70 per cent of the money has to be kept in an escrow account.
The Development of any country and consumer protection are complementary, hence good governance plays an important role in taking the benefits of development to every citizen.
The scope of Consumer Protection has to be very broad, so that there is development of the country as well.