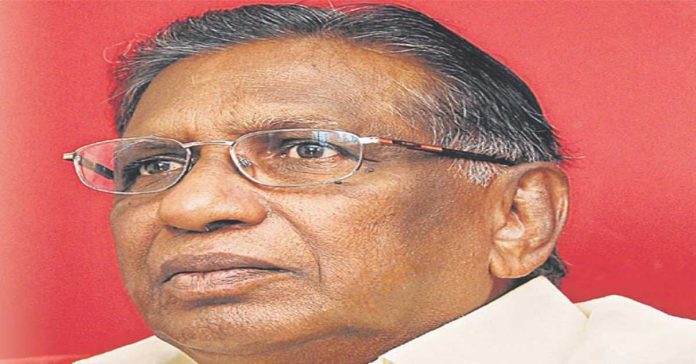 Kothapalli Jayashankar was an Indian academic and Social Activist. He was  popularly known as Professor Jayashankar.
He was the main crusader of Telangana Movement. He has been fighting for a separate state since 1952.
CM K Chandrashekhar Rao recalled the services given by Prof Jayashankar and stated that Telangana State would always remember him for his strong and persistent efforts for Statehood.
Rich tributes were paid to Telangana ideologue Prof K Jayashankar on his ninth death anniversary across the State on Sunday.
Ministers, TRS leaders and party activists across the State recalled his services to the Telangana society through his determined efforts for achieving a separate Telangana State.
The Chief Minister reiterated that the State government will take measures to ensure that the future generations will remember the great contribution and services of the Telangana ideologue for the propagation of concept and ideology of Telangana.
ALSO READ: Chief Minister pays floral tributes to Telangana Brave Hearts at Gun Park