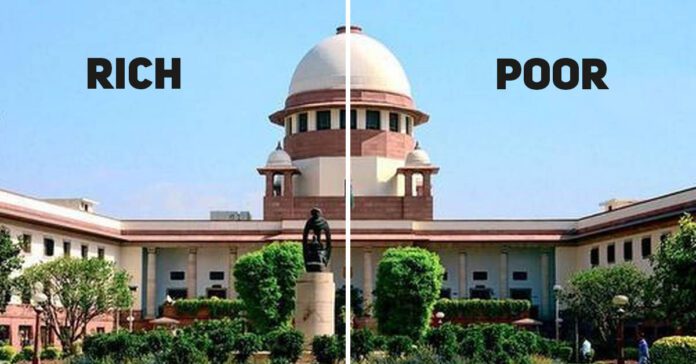 Justice in India is not the same for the rich and the poor, though it is a fundamental right of every citizen of India. Interestingly, one of the judges Somesh Chaurasia expressed his concerns of not able to give a fair trial, owing to political pressures.
Apparently, in a tiff with the Madhya Pradesh government, the trial judge, Somesh Chaurasia expressed his concern about the dual legal system. In addition to this, the Supreme Court of India said, "India can not have two parallel legal systems.
One for the rich and those who wield political power and influence. Whereas, different for the small men without resources and capabilities to obtain justice"
These important observations were made by a bench of Justices DY Chandrachud and Hrishikesh Roy. These observations came to light when Madhya Pradesh High court order refused to revoke the bail granted to murder accused Govind Singh. Singh is the husband of Madhya Pradesh BSP MLA Rambai Singh.
Supreme court added that "the existence of a dual legal system will only chip away the legitimacy of the law"
The top court said that an inquiry to be made to find out the apprehensions expressed by the trial judge. However, if found to be true, necessary action should be taken in order to secure the 'fair administration of justice'.