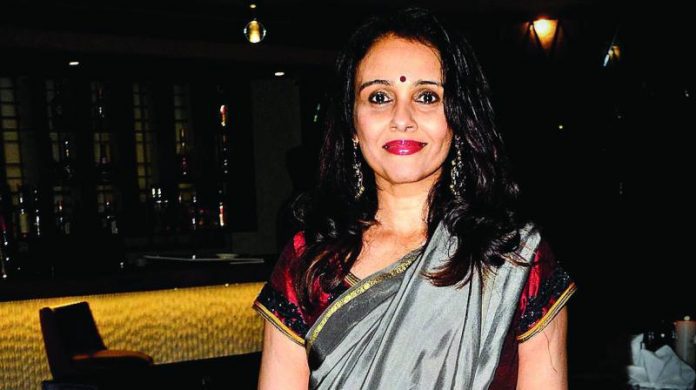 Suchitra Krishnamoorthi Files a Case against Ex-Husband, Shekhar Kapur.
Suchitra Krishnamoorthi is a well-known Bollywood actress, singer, painter, and writer. She married Bollywood director-producer Shekar Kapur in 1999 and got divorced in 2007.
Multiple instances prove that the separation of the couple wasn't a pleasant one. A property case has been filed against Shekar Kapur in a family court by Suchitra last week. The property rightfully belongs to her daughter Kaveri but is being used by actor Kabir Bedi. She has been trying to get back the property from Kapur, since long.
Suchitra krishnamoorthi was forced to file a case as there was no development for the same. The actress is believed to have filed a case without even reasoning with her ex-husband. When asked about it, she said that she feels that Kapur has abandoned the idea of reasoning.
The flat which is being used by Bedi is one of those properties for which the couple is in dispute for and there are many other properties which they have been quarreling for. They have been fighting for three years and it still continues.
The battle has already been going on for over three years now and it still continues. Suchitra Krishnamoorthi had confirmed the news but did not want to elaborate on it any further.