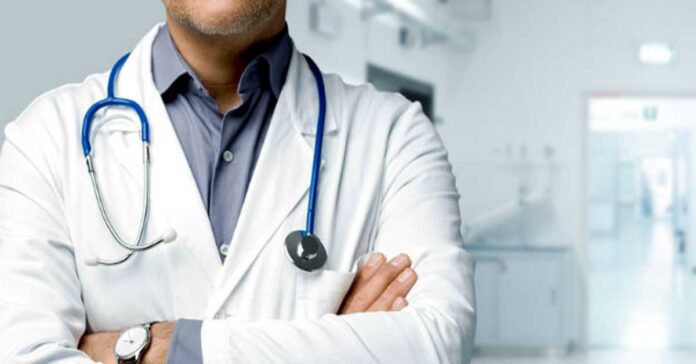 A 52-year-old doctor serving at the Rajiv Gandhi Super Specialty Hospital in Delhi reached home in Kamla Nagar, located just 13 km away from the hospital, after almost 6 months. Medical duty and fear of bringing the virus home kept him away.
A doctor treating COVID-19 patients at a hospital in Delhi received an emotional welcome from his family members when he reached home for the first time since March 17.
 Family welcomes doctor home
Doctor Ajit Jain, the nodal officer for novel coronavirus at RGSSH, reached home on Thursday by availing his first leave after continuously working for 175 days. His two daughters hugged him after opening the door when he arrived. His wife performed an 'aarti' and also applied a 'tilak' on his forehead while his son filmed a video of the emotional homecoming. He had returned home for the first time since March 17.
Jain said that in the beginning, he did not go home because he feared exposing his family members to the deadly virus. He said that he was worried about his parents as they were aged above 75 as he didn't want to put their lives in trouble. Later, when the hospital got overwhelmed with patients as the contagious virus spread, he found it impossible to talk to his family even on phone calls. His daughters often asked him when he would come home. As there was so much going on, saving lives was the first priority. He could only talk to his family only at night, around 1 or 2 am.
Family was worried about his well being, says daughter
The doctor's daughter, Arushi Jain, said that the family was concerned for him as the cases kept rising. They were "freaking out" as several doctors had died after getting infected with the virus, she said, adding that they would stay awake till 2 am to speak to him on call for about five minutes every day.
The Delhi government made stay arrangements for the healthcare professionals at Leela Ambience hotel. However, Jain spent several sleepless nights at the hospital, treating COVID-19 patients.
ALSO READ: JEE Main 2020: After a dull start, attendance picks up for Paper II as 81% students show up