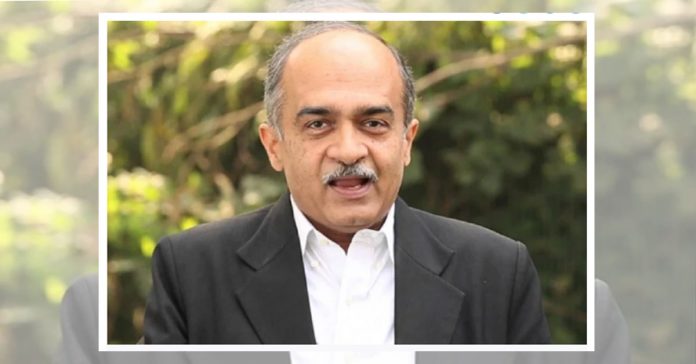 Prashant Bhushan, is a lawyer of Supreme Court of India, one of the founders of SwarajAbhiyan and Sambhaavnaa, an Institute of Public Policy and Politics. He has also been an outspoken critic of some of the drawbacks of Judiciary.
His Controversial Tweets?
Bhushan had written in one of his tweets regarding the "role of the Supreme Court" in the "destruction" of democracy throughout the last 6 years, and had also asked about the role of last 4 Chief Justice of India.
In another tweet, he had commented on Chief Justice of India S.A. Bobde, who rode Harley Davidson bike. He had questioned the CJI for riding a bike without a face mask and a helmet while "he keeps the SC in lockdown mode".
In the year 2009, November the Supreme Court of India had issued a contempt notice to Prashant Bhushan and Tarun Tejpal for accusing top judges in an interview. According to them 8 out of previous 16 judges were corrupt and partial.
What does contempt of court mean?
Contempt of court is an act of dishonor towards judges of courts or interference with its orderly process.
Reactions of Supreme Court on this matter
Court has refused to accept lawyer-activist Prashant Bhushan's apology. Thus the 11 year old case will continue. They also tried to find out that the remark whether 'corrupt Chief Justices' falls under the contempt of court.
Bench posted the matter for hearing on next Monday. Bench was made including justices BR Gavai and Krishna Murari and headed by Justice Arun Mishra.
The Supreme Court had made clear to Prashant Bhushan and Tarun Tejpal, then editor of the magazine that if they don't accept their apology or explanation in the case, they would hear case against them on 4 August.
Senior lawyer Shanthi Bhushan had requested the Supreme Court to list the case in Contempt of Court after the physical hearings resume. But they didn't agree and the contempt case will continue against him.
During the last hearing on August 4, the bench told senior advocate Rajeev Dhavan, appearing for Prashant Bhushan that there was a thin line between freedom of speech and expression, and the contempt of court.