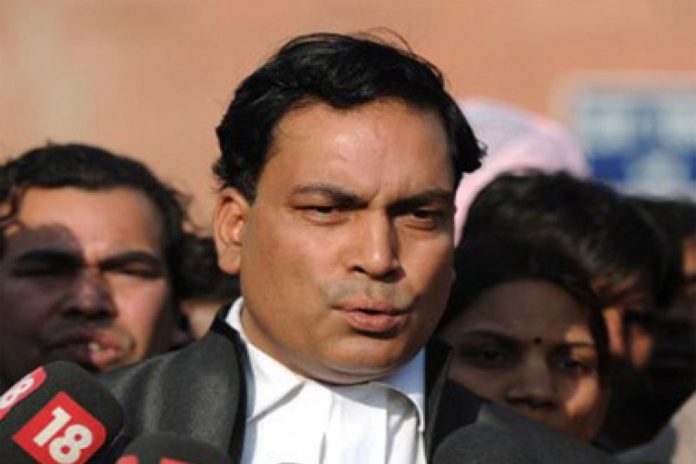 Nirbhaya Rapist's Lawyer maligns Victim's Character, after he lost the Nirbhaya case and the four convicts in the 2012 Nirbhaya case were hanged at Tihar Jail, after waiting for 7 long years, by hangman Pawan Jallad today at 5.30 am. The justice had finally come after great efforts of Advocate Seema Khushwaha and Nirbhaya's parents. They should be applauded for their unshattered will and determination for fighting battle for more than seven years.
Lawyer AP Singh,after losing the case, made controversial statements over Nirbhaya's character. He is not only known for his controversial remarks on gender related crimes but is repeatedly condemned for using loopholes in the law to defer execution of death penalty.
Ajay Prakash Singh, a 46-year-old law graduate from Lucknow University, has been practicing in the Supreme Court since 1997, shot to fame, in 2012 when the Nirbhaya rape and murder case went to trial in the Saket court. Singh, has done a doctorate in criminology, has been accused of exploiting loopholes in the system to save his clients from execution.
While speaking to the media AP Singh said, "Ask her (Nirbhaya's) mother why she didn't know where her daughter was till midnight, with whom and at what condition."
When he was asked about the need to malign the victim's character , he very sternly questions, he said it was a part of the evidence. He very strongly opposes the culture where a boy and girl moving with a boy so late in the night and condemns the boyfriend -girlfriend relationship. He criticized the victim's lifestyle blaming her for the crime that resulted in her death. He had also blamed the parents for giving their daughter the freedom to move around in the night.
He was very upset of losing the case and then made controversial statements over Nirbhyaya's character. He advocated for one of the convicts, Pawan Gupta whose mercy plea was rejected by the President, because "Pawan's mother is handicapped, she wants to meet her son. She's carried him in her womb for nine months, you should understand the emotions of this mother. You have been doing everything you could for one mother, but no one's thinking about his mother." He had a soft corner for the convicts.
Advocate AP Singh did all he could to protect his clients- the convicts of this heinous crime, which was the main reason for Justice being delayed in this case.  Nevertheless, it is absolutely disgraceful to raise doubts about the character of a victim who was gang raped and then murdered.
Do you agree with his opinion? Let us know.