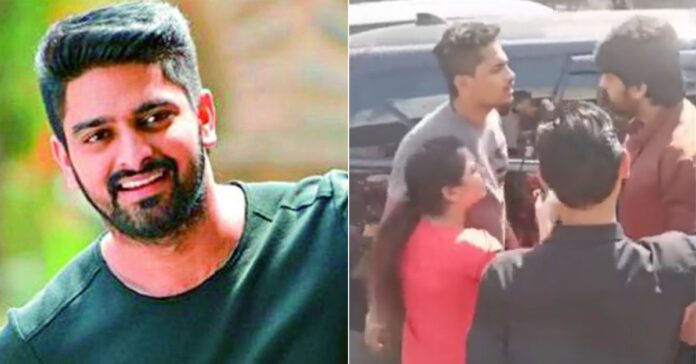 In a shocking incident, actor Naga Shourya stopped his car in the middle of the road to save a girl from her abusive boyfriend. He demanded the boy to apologise to the girl for beating her.
However, the boy wasn't apologetic at all. Moreover, he argued that he was beating his girlfriend. Surprisingly, even the girl was taking the boy away as if she was supporting the boy.
Naga Shourya was appreciated for trying to be a good human being. At the same time, he was trolled badly by a section of the society.
Naga Shourya steps down to save a girl
నడిరోడ్డుపై యువతి మీద చెయ్యి చేసుకున్న యువకుడు…

ఎందుకు కొట్టావని నిలదీసిన హీరో నాగ శౌర్య!!#Nagashaurya #PAPA #PhalanaAbbayiPhalanaAmmayi pic.twitter.com/ephh5NjCp1

— Gulte (@GulteOfficial) February 28, 2023
Some said, it was a promotional activity, whereas some said that there was no need for him to interfere in their matters.
ALSO READ: Akshay Kumar's 'The Entertainers' New Jersey show gets cancelled