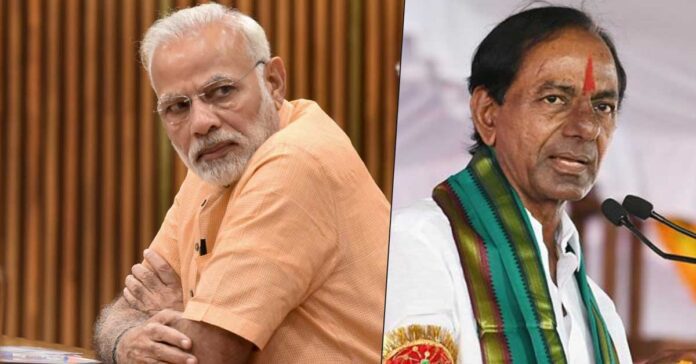 There has always been a cold war between the non BJP ruled states and the Centre. Though everything seems to be very cordial and nice in the country but not everything is as it seems. KCR, the Chief Minister of Telangana is known for his daring and dashing speeches about anyone or any issue. Now, he has bravely spoken out about the changes made by the central Government.
The Central Government has been trying to bring in many changes and privatizing every sector. The state governments have not objected as of now in any issue but the issue related to the electricity department. Many states have already stated their opinions on the matter. Speaking about this issue, Telangana CM KCR strongly objected to the Center's decision to take it under their jurisdiction.
KCR said that the Modi government has been trying to take away the power from the states with all of their new policies, and the latest policy introduced regarding the electricity is the best example of their indifference.
Speaking of the issue in the assembly session, KCR said that the state would not have the power to supply the farmers with free electricity anymore, if the Center takes the power into its hands.
While KCR strongly objects to give the control into the hands of the Centre, Andhra Pradesh Chief Minister Jagan Mohan Reddy, who shares a great friendship with KCR, has extended his support to the Center's policy.
Though TRS and YSRCP seem to share a close relationship, the difference of opinion regarding these issues which involve the changes of the Centre may hinder their friendship.
ALSO READ: Unparliamentary decision taken by Modi Sarkar; New Record In Delaying A Big Parliament Decision