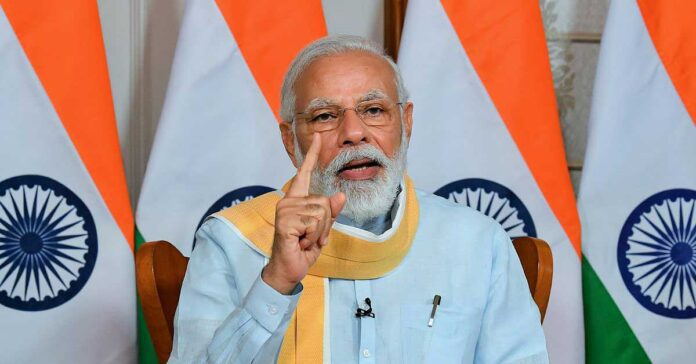 Youth of the nation must know!
The BJP led government has brought in many changes saying that it is working for the well-being of the country. But most of the decisions taken by the BJP led government at the centre are destabilizing the country.
Unparliamentary decision taken by Modi Sarkar: Scrapping of the Question Hour in parliament for the upcoming monsoon session is not the only parliamentary convention that the BJP-led government. They have set yet another uncertain record.
It is about 450 days that the government has been formed and the 17th Lok Sabha had been formed but the post for the Deputy Speaker of the Lok Sabha is still vacant. This is the longest by far ever taken by a union government to fill up the post. What makes it all the more curious is that the BJP and the NDA have a comfortable majority in the Lower House.
The Deputy Speaker is a key office. When the Speaker of the Lok Sabha is not present, the Deputy Speaker is supposed to preside. The post of the Deputy Speaker is not just a parliamentary procedure but a constitutional obligation. Article 93 of the Constitution clearly states that the House of the People or the Lok Sabha must "choose two members of the House" to be Speaker and Deputy Speaker, stressing the need to do it "as soon as may be".
Interestingly, the importance of this constitutional post was never given importance. Obviously, the two gentlemen, who relocated from Ahmedabad to Delhi, might not have read this book called 'The Constitution of India'.
The irregularities which have come up with this government in the Parliament:
Question Hour has been cancelled with sloppy excuses being made.
Zero Hour in the forthcoming monsoon session has now been reduced from 60 to 30 minutes (might as well rename it Zero Half Hour!).
The BJP's aversion to letting the Opposition create any space for itself in parliament is well-known.
It gets worse with every passing session.
Many other parliamentary practices and precedents have been set aside by this government.
It has been observed that the post of the Deputy Speaker was usually left vacant by BJP or BJP- led coalition governments. This time they have broken their own record.
The youth of this country need to understand that what can people expect from a government which has comfortable majority, but has not elected a Deputy Speaker for more than 450 days.
ALSO READ: Is Modi ruining the Telecom industry in India? Let's get into details