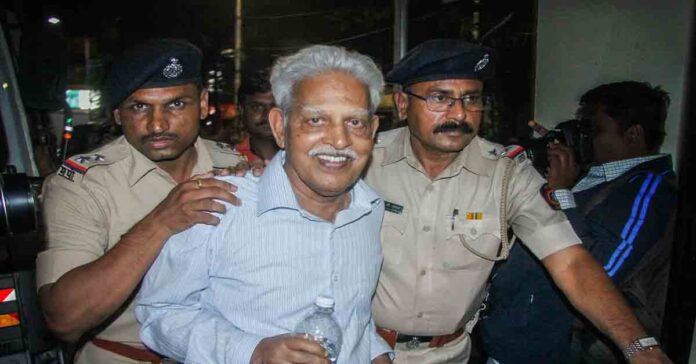 Varavara Rao, 81, who is is suffering from 'diminishing neurological and physical health condition', had filed a bail application and a writ petition requesting him to be shifted to Nanavati Hospital immediately.
After the intervention of the Bombay High court, the Maharashtra government on Wednesday agreed to shift jailed poet-activist Varavara Rao to the Nanavati Hospital in Mumbai for treatment for 15 days. Mr. Rao is an accused in the Elgar Parishad-Maoist links case.
A bench of Justices SS Shinde and Madhav Jamdar, intervened into the case and conducted a physical hearing during vacation and termed the matter to be urgent. Then the state said it will shift Rao (81) out of the Taloja prison in neighbouring Navi Mumbai to the Nanavati Hospital as a "special case".
The hearing was conducted after senior advocate Indira Jaisingh, appearing for Mr. Rao. She listed out the medical ailments he was suffering from and requested the court that he needed to be treated for the same. Subsequently, the court insisted that Chief Public Prosecutor Deepak Thakare take instructions on the same.
ALSO READ: Remembering the Nobel laureate Rabindranath Tagore