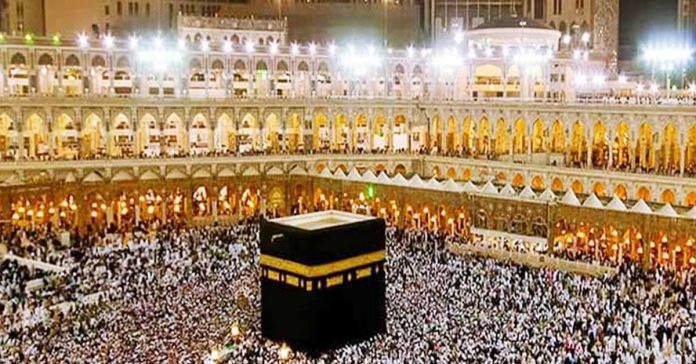 Indian government has announced that Hajj pilgrimage will be cancelled for Indian pilgrims for this year amid coronavirus concerns and after Saudi's order.
Saudi Arabia has decided to hold a "very limited" Hajj in the wake of coronavirus pandemic this year. The Indian government on Tuesday announced that it will not send pilgrims for Hajj this year. Regarding the application money of the Indian pilgrims, it will be fully returned through direct transfer.
While speaking to media, Union Minister of Minority Affairs Mukhtar Abbas Naqvi said, "We have decided that Haj pilgrims from India will not be sent to Saudi Arabia for Hajj 2020."
"The decision to not send pilgrims for Hajj has been taken after Saudi Arabia requested not to send pilgrims this year due to COVID-19 pandemic," he added.
Saudi Arabia to hold 'very limited' Hajj
Earlier in the day, Saudi Arabian authorities announced that it will hold a "very limited" Hajj this year due to the coronavirus pandemic that has killed over 4.7 lakh people and infected over 90 lakh across the globe.
The authorities confirmed that only people living in the kingdom will be allowed to take part in the annual pilgrimage that begins in late July this year.
ALSO READ: Covid-19 tally in India tops 4.4 lakh, death toll mounts to 14,933