We are excited to write the story of Guru Rahman, the man who charges just Rs. 11/- as fee to make you IAS/IPS. Let's get into full details.
Civil services exams are the toughest exams in the country and there are thousands of students aiming to clear it, there are still some teachers who are working harder behind the screens just to see their students achieve their dream.
And as the saying goes, "Good teachers are the reason for ordinary students to do something extraordinary", We have a teacher who dreams of making his students "the nation's civil servants".
Guru Rahman charges a menial fess of Rs.11. He is the one who is transforming the lives of the students aiming to become the future IAS/IPS Officers. He completed triple Master of Arts degrees.  Dr. Motiur Rahman Khan started a coaching institute named Adamya Aditi Gurukul in Patna city of Bihar and has trained several underprivileged students since 1994.
Right from the first year the students made it big by achieving success. 1,100 students were selected from the meagerly charged gurukul and were recruited into the Bihar state government which was recruiting 4,000 police inspectors that year. Rahman received great amount of applause and gratitude which can not be expressed through words.
Rahman was born in a poverty stricken family and faced a number of financial problems since his childhood. His life has always been through many ups and downs. Rahman's life was dull-colored before coming into the limelight hence he wanted to help the underprivileged and bring them out of the cycle of poverty.
Having been through many ups and downs in his life, he always wanted to help the underprivileged so that they do not come across the cycle of poverty.
He always spoke positive and inspiring words to his students and told them that Poverty is not a state of helplessness but a symbol of success that will be.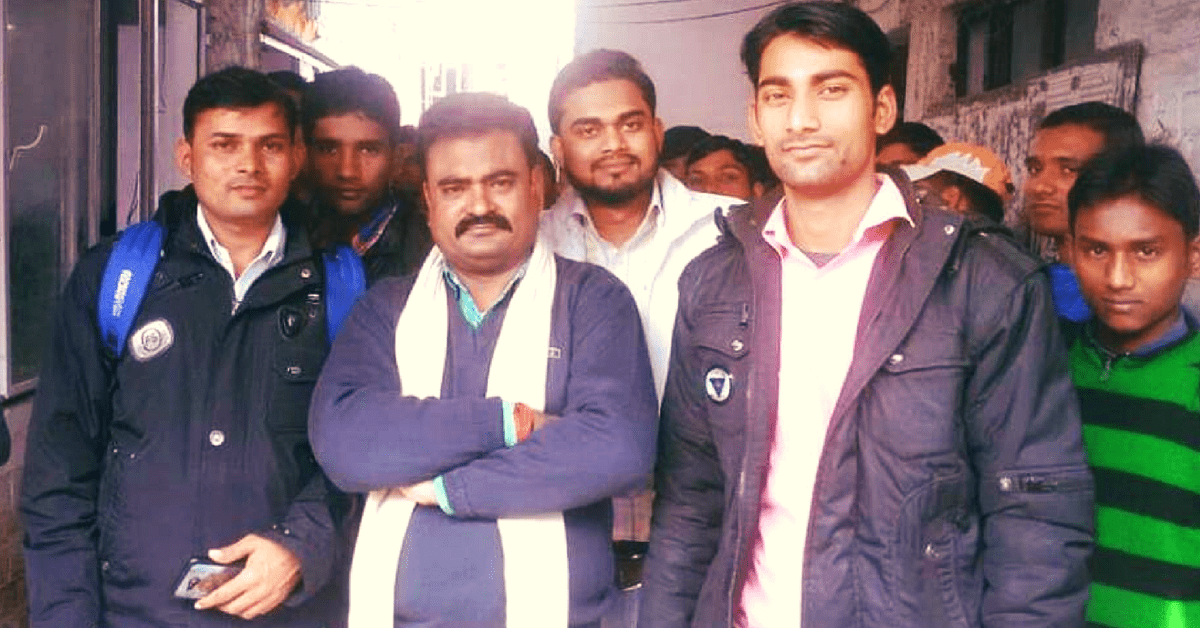 He topped M.A. in BHU beause he had a strong desire to impress the girl he fell in love with during his college days, Amita, now his wife. Rahman and Amita fell in love with each other during their college days. Amita was a Muslim and an inter-caste marriage was considered as a big taboo in those days, but that didn't stop them from getting married. They married without their parents' consent and were boycotted from every place. He was also expelled out from his job.
Guru was a Police Inspector's son, and always wanted to become an IPS Officer.  But destiny had some other plans in store for him. He set up his mind to train students for competitive exams like UPSC and IAS exams, as he had a pretty good knowledge about them.
Guru Rahman never demanded any fees but would ask the the students to pay according to their capacity. There are over 10,000 students who have received coaching from his academy.
A boy approached Mr. Rahman for his guidance and he found that young, little child to be brilliant. Rahman asked him to join the classes right away and told him to pay just Rs.11 as he did not have enough money. This young boy worked very hard with an ardent desire to become an IAS Officer, his hard work brought him success and is now recognized all over as Shadique Alam, the District Collector of Nuapada, Orissa.
This incident changed his perspective on life forever. From then, he has been charging a meager Rs. 11 as  "gurudakshina" as his coaching fees and when the students pass out with flying colours, they take the pleasure to finance the classes.
He has become an inspiration to many and stands where he is today just because of his dedication, passion and diligence and overcoming all the obstacles.  He has been successful in carving out many great, responsible officers for the country.
Our country is blessed to have Guru who helps students to reach great heights!
Also Read: Cab Driver's Daughter wins Gold Medal