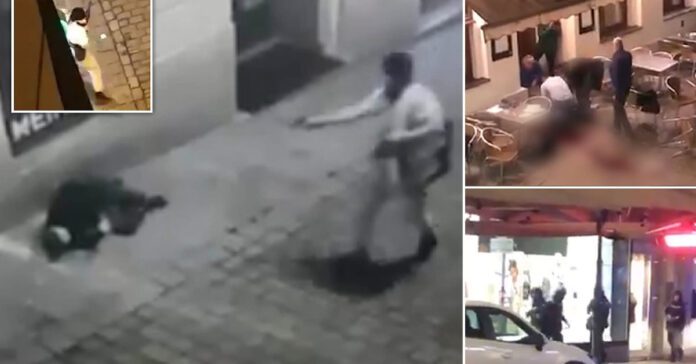 It was reported by an Austrian broadcaster OR, that the assailant was heavily armed and was wearing an explosive vest. He was shot outside St Ruper's Church.
Vienna police have confirmed that 2 civilians were killed and 15 were severely injured in the Vienna synagogue attack and one assailant was shot dead. The police informed that the attacker was wearing an explosive vest, which turned out to be fake.
Several gunmen opened fire near a synagogue in Vienna. The residents were enjoying the last night before the renewed Coronavirus lockdown rules on November 2 (local time).
The police further informed that the Vienna synagogue shooting is supposed to be a case of religious extremism. It also added that an officer of the Vienna PD was also wounded in the attack. The police informed that the suspect was armed with an assault rifle along with several other guns.
The heavily armed attacker, was shot outside St Ruper's Church. He has been identified and his home has been opened and the SWAT team has searched his house.
The Vienna police has confirmed that several shots were fired at six different locations on Monday, November 2 at 8 pm (local time). The police suspect that there were several men armed with rifles but the number has not been confirmed yet. Vienna police is searching for another attacker who remains at large. They have also informed that the investigation with regards to the Vienna synagogue attack is underway and 'will go on highest level'.
ALSO READ: Fake News Alert: France has revoked Visas of 183 Nationals