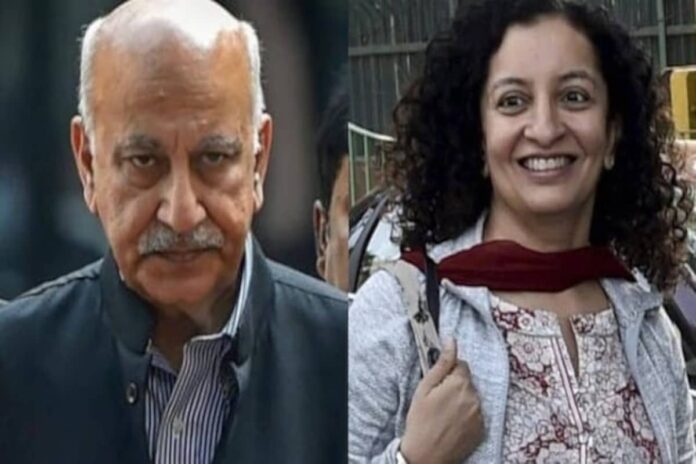 In a defamation case filed by former Union Minister MJ Akbar against journalist Priya Ramani, a Delhi court has acquitted her on Wednesday. It must be reminded that Ramani had accused Akbar of sexual harassment during the #MeToo movement in India in 2018. During the hearing, it is observed that the BJP minister MJ Akbar, may be a man of social status but can be a sexual harasser'.
The judgement was read out by Additional Chief Metropolitan Magistrate Ravindra Kumar Pandey. The judgement said that a woman has the right to "put her grievance even after decades".
The Vishakha guidelines were not relevant at the time of the alleged incident, hence they can not be used for the case. During the hearing, the court observed that 'even a man of social status can be a sexual harasser'.
The court also said that the revelations made by Ramani were made in the "interest of anti-sexual harassment at workplace". It said that it took "systematic abuse at workplace", into consideration.
Akbar had resigned from the Union Council of Ministers after the allegations were made and filed a defamation case against her. The scheduled date for the verdict was February 10. The date of verdict was adjourned to Wednesday as the magistrate had received the written submissions late.
Senior advocate Geeta Luthra argued the case for Akbar, while Ramani was represented by lawyer Rebecca John. Throughout the hearing, John had maintained that journalist priya  Ramani spoke about her experience for the betterment of the society. During the last hearing on January 27, Ramani had told the court that a person accused of sexual harassment cannot be of high reputation.
Meanwhile, Akbar's counsel claimed that Ramani's allegations were defamatory, and degraded his reputation. He has claimed that Ramani had no proof to prove her story.