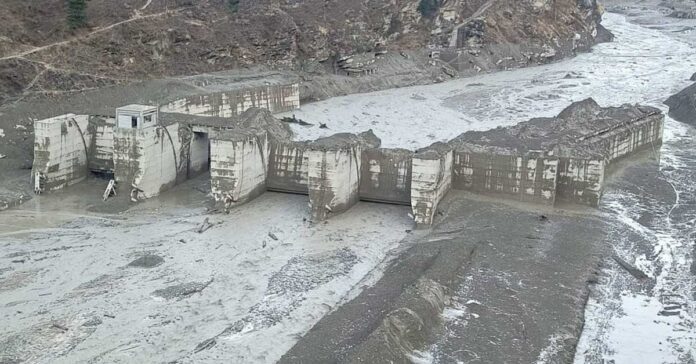 The Central Water Commission (CWC) is working committedly in simulation studies in Uttarakhand. They are working on the artificial lake formed in the Rishi ganga river's upper stretches after the Uttarakhand flood.
CWC chairman Saumitra Haldar said studies are being conducted with respect to the India Meteorological Department's (IMD) forecast. According to the forecast it could rain and snow on February 15 and 16. It is also analyzing the action to be taken if the water level rises critically.
"We are assessing what could be the impact if the water level rises following rains and snowfall as predicted by the IMD. We are also studying what volume of water would be released if the lake bursts and how much time it would take to reach downstream," said Haldar.
ALSO READ: Uttarakhand glacier burst: Rishiganga hydro project, Tapovan dam washed away
"We don't want the size of the lake to increase any further. We are examining all possibilities that also include controlled blast at the lake," he added.
"So in case if the controlled blast is not possible, we are also exploring other ways to tackle the situation," he went on to say..
ALSO READ: Uttarakhand floods: The guard who saved huge casualties in Raini village