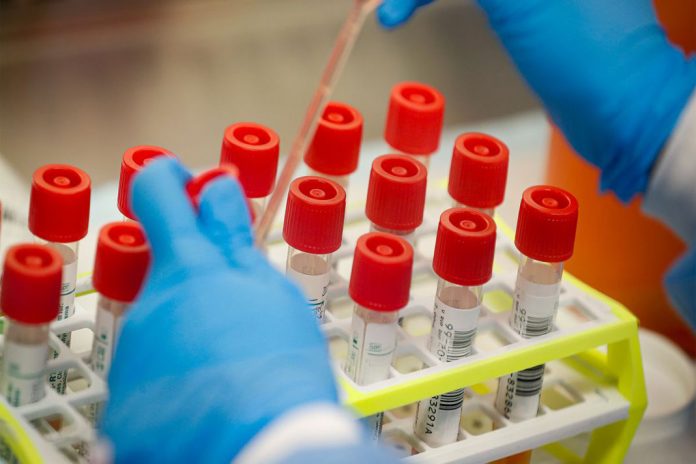 There have been more than 15,000 positive cases and over 500 deaths in the country till April 19. The government is trying its best to combat the rise of coronavirus cases for which, State -wise coronavirus testing centers are being set up in India.
The Indian Council of Medical Research and the Ministry of Health and Family welfare has designated 142 medical testing centers in the country. They are set up to control the spread and treat the affected.
Many of them still do not have the awareness about, how should we check if we are positive or negative for the COVID-19 virus?
We bring to you a complete guide. It gives you information to tackle the situation for those who have symptoms of the virus.
Who Is Eligible to Take the Test?
According to the Department of Health Research, the disease COVID-19 is a transmission disease. Those individuals who have traveled to affected countries or have come in contact with an affected person should get themselves checked.
How to Get Tested for Coronavirus?
Any person who has a travel history or particularly has symptoms such as cold, headache, fever, numbness in hands and feet are advised to go into self-quarantine for 14 days.
If the symptoms continue, then then the person should contact a nearby COVID-19 testing center and get checked. If these reports showcase a positive result then the scenario is different from now itself.
The hospital authorities or doctors would decide if you should be in a cordon-off area for further testing and treatment or free you to go home and be present there till any further notice is published.
Testing Centers in My State?
If you feel that you have positive symptoms, you should contact and give your consent to these authorities for the test. Here, your throat swab and nasal swab will be taken.
After this, your specimens are transported to the National Institute of Virology, Pune where final reports are produced and delivered back to your testing center.
List state-wise Coronavirus testing centers in India. 
DELHI – NCR
All India Institute Medical Sciences, Delhi
National Centre for Disease Control, Delhi
Lady Hardinge Medical College, New Delhi
MAHARASHTRA
Indira Gandhi Government Medical College, Nagpur
Kasturba Hospital for Infectious Disease
Government Medical College, Miraj, Sangli
Seth GS Medical College & KEM Hospital
Government Medical College, Nagpur
Government Medical College, Aurangabad
M. Government Medical College, Solapur
Shri Bhausaheb Hire Government Medical College, Dhule
Government Medical College and Hospital & Superspeciality  Hospital, Akola
MADHYA PRADESH
All India Institute Medical Sciences, Bhopal
National Institute of Research in Tribal Health (NIRTH), Jabalpur
Bundelkhand Medical College, Sagar
MGM Medical College, Indore
Gajra Raja Medical College, Gwalior
S.S Medical College, Rewa
GUJARAT
BJ Medical College, Ahmedabad
M.P.Shah Government Medical College, Jamnagar
Government Medical College, Surat  1
GMC, Bhavnagar
PDU GMC, Rajkot
Government Medical College & SSG Hospital, Vadodara
ANDHRA PRADESH
Sri Venkateswara Institute of Medical Sciences, Tirupati
Andhra Medical College, Visakhapatnam, Andhra Pradesh
GMC, Anantapur, Andhra Pradesh
Rangaraya Medical College, Kakinada
CHANDIGARH
Post Graduate Institute of Medical Education & Research, Chandigarh
Government Medical College & Hospital, Chandigarh
TELANGANA
Gandhi Medical College, Secunderabad
Osmania Medical College, Hyderabad
Kakatiya Medical College, Nizampura, Warangal
BIHAR
Rajendra Memorial Research Institute of Medical Sciences, Patna
Patna Medical College, Patna
Darbhanga Medical College, Darbhanga
S K Medical College, Muzaffarpur
RAJASTHAN
Sawai Man Singh, Jaipur
Dr. S.N Medical College, Jodhpur
Jhalawar Medical College, Jhalawar
SP Med. College, Bikaner
RNT Medical College, Udaipur
AIIMS, Jodhpur
UTTAR PRADESH
King's George Medical University, Lucknow
Institute of Medical Sciences, Banaras Hindu University, Varanasi
Jawaharlal Nehru Medical College, Aligarh.