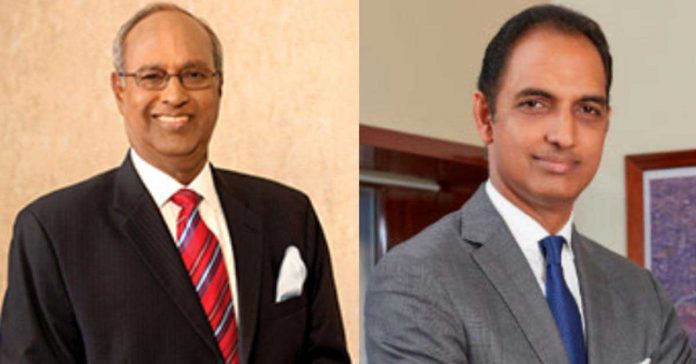 An FIR has been filed against the GVK group chairman and son, which mentioned that they were involved in draining off funds in the name of development of the Mumbai airport from 2012 to 2018.
The Mumbai unit of the Central Bureau of Investigation (CBI) has booked a case against the Hyderabad-based GVK group's chairman G Venkata Krishna Reddy and his son G Venkata Sanjay Reddy on charges of draining off Rs 705 crore which was meant for development of the Mumbai International Airport.
Officials said, that a case of conspiracy and cheating was booked against nine other companies for allegedly showing bogus bills.
The CBI, in its FIR, mentions that the GVK group in support with other companies, allegedly committed fraud and caused heavy loses to the government exchequer, through the reliable sources.
The job of modernization, upkeep, operation and maintenance of Mumbai International Airport Limited (MIAL) was accorded to GVK group. The Airport Authority of India (AAI) and GVK Airports Holdings Limited formed a joint venture under Public Private Partnership (PPP) for upgradation and maintenance of the Mumbai airport, in 2006.
The CBI said that according to reliable sources, around 200 acres of underdeveloped land parcels in Mumbai, located around the airport was given to MIAL by AAI for development and revenue generation. The MIAL entered into a bogus work contract during 2017-18 with half a dozen companies.
MIAL transferred the funds to them but these contracts have never been executed on ground.  Rs 310 crore have been fraudulently siphoned off. The nine companies have availed fake input tax credit (ITC), the CBI said.
ALSO READ: Over 2 tonnes of diamonds, pearls belonging to Nirav Modi, Choksi group back to India