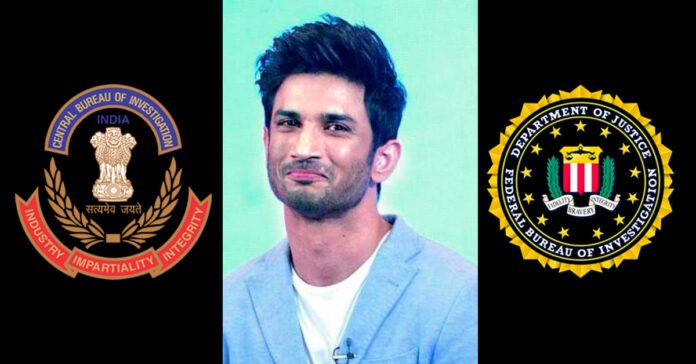 When the Supreme Court gave the verdict that the CBI would take over SSR death case, the whole country was very happy. Most of them even felt happy as if the case was solved. That is the regard and expectation the people of India have on CBI.
The Central Bureau of Investigation is supposedly the highest instrument used by the elite against a crime. We in India believe that CBI can tackle anything and everything specific, like the FBI in America.
We often hear the demand that the case should be given to CBI, every time there is some crime related to the elite. People feel that CBI can do wonders. But surprisingly, the statistics do not speak so high about their achievements.
Is the CBI really efficient when compared to the other agencies in other countries? We can bluntly can say no. CBI's conviction rate of 67% is an eyewash because on major crimes its strike rate is just 3.96%. In 2017, the Lok Sabha was told that the rate of conviction under this government was 69.02.
The public expects the highest standard from the CBI in terms of efficiency and integrity. People have immense faith in them as their motto is Industry, Impartiality and Integrity.
The tragedy is that the CBI has not met these high standards till date and few of them feel that they are part of the problem and not the solution. Reasons can be many but few are worth knowing.
The law enforcement agencies work in India make a lot of noise. Nothing is under wraps and when the arrests are made sensational stories are spread. They arrest the accused and present them before the court and tell that further custody is needed because more evidence has to be gathered.
This is how the big scandal usually unfolds. This has continued to this day. Everyone one is hungry for publicity and works for gaining credit for themselves.
We can confidently say this as we have seen such incidents when they were solving the Arushi case, Sheena Borra or the 2G scam. Readers should remember this publicity gimmicks the next time the newspapers and channels report that the CBI has cracked the case but ultimately most of the cases stay unresolved.
It works on various things that are called scandals (like the 2G scam or the Nirav Modi scam), and it could be things that have to do with government corruption.
The CBI is a Multi-Disciplinary Monitoring Agency but still, it was investigating the Rajiv Gandhi assassination case from 1991 till a few months ago.  There are not more than 6,000 people working in the CBI. Obviously, this small number would not justify the needs of a country which has the population of 135 crores. Hence we cannot blame the CBI for their less credibility.
ALSO READ: Shweta Singh Kirti Sushant's sister calls for a global 24-hour prayer for justice in his death probe