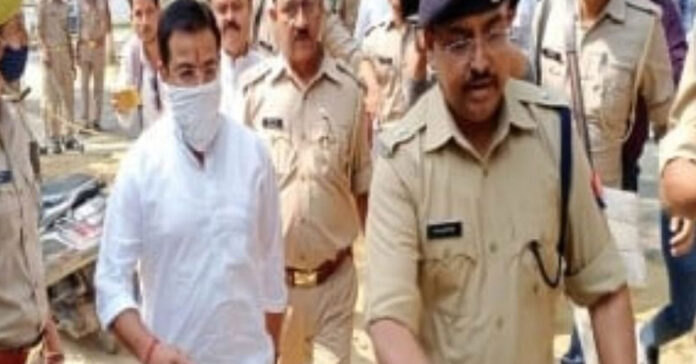 Union Minister Ajay Mishra's son Ashish mishra, who is accused of mowing down farmers in Lakhimpur Kheri violence in Uttar Pradesh, arrived for questioning. He was escorted by dozens of cops and was taken inside through the back door. Earlier, Ashish Mishra skipped summons sent by the cops.
However, Chief Minister Yogi Adityanath declared that his government will "not arrest anyone on the basis of allegations".
A case of murder was filed against Ashish Mishra by the UP police. Surprisingly, they have not arrested him yet. However, the Union Minister agreed that the SUV that ran over the farmers belongs to him, he denies that his son was not in it.
The police issued summons on Thursday and Friday to appear before the police for questioning. Although the top cop was waiting for Ashish Mishra, he did not appear for the questioning.
Ajay Mishra, said that his son would make an appearance today. He gave an explanation that his son could not reply to the summons yesterday, due to poor health. On the contrary, security is beefed up in Lakhimpur Kheri. It was  ahead of the visit of the murder accused son of the minister.
Meanwhile, the Supreme Court slammed the UP Police for its negligence in the case. It reminded the police that the law must take its course against 'whoever is involved".
In addition to this, the Chief Justice of India, N V Ramana rebuked the police regarding the lenience given to the minister's son, instead of arresting him.