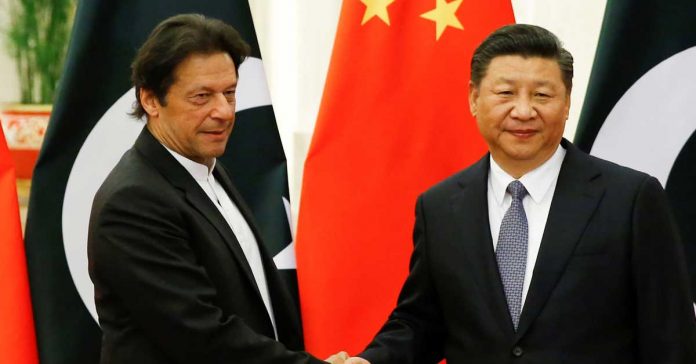 The Largest Viral Bank in Asia "The Wuhan Institute of virology" is back in the news but for a different reason. According to the rumours heard, many of us think that Corona virus has started from Wuhan Institute of Virology but, now it is making in the headlines that China and Pakistan made a secret deal to build bio warfare, a capable bio weapon which they call it as "Research" on emerging infectious diseases which may cause pandemics in the future.
This research is entirely funded by China, which is not a surprise at all. Since the economic condition of Pakistan is very bad,it has obliged to China and its demand to conduct the research outside its borders in Pakistan.
Sources claims that research on some deadly pathogens which are similar to Anthrax which was used as a bio weapon back in the history are already being conducted.  Besides these researches, similar researches on something deadly  in a secret facility is being carried on in Pakistan.
It is said that the research in Pakistan only involves Pak military. Even a single civilian is not involved in it. They wrote a contract of 3 years to setup a secret lab to do the research, which has now become another security challenge mostly for India and also to the rest of the world.
It is a sort of military tie up between China and Pakistan but according to China it's a smart way of brushing of any accidents or any breakouts which might happen in future on Pakistan. The only doubt that rose was if this was just another research or research centre, why would they do it secretly (the deal)?
These pathogens, which are being tested at the labs, have very low safety level. According to the scientists, anybody researching on viruses should be tested under the bio safety level 4.
Wuhan institute has the bio safety level 4, and yet there are doubts about the safety and standards. There is a risk of various diseases, which can get easily transmitted to humans if they are not safely tested, which is a threat to everybody.
The origin of the Coronavirus is yet to be confirmed. If the rumours heard about Wuhan have any amount of certainty in it, then the claims of the spread of Coronavirus from Wuhan institute should matter a lot. If an extremely large and experienced Wuhan Institute could spread this virus then only God can save the world from Pakistan, who is renowned to be careless and ignorant. What is the guarantee that Pakistan can do better than China's Wuhan?