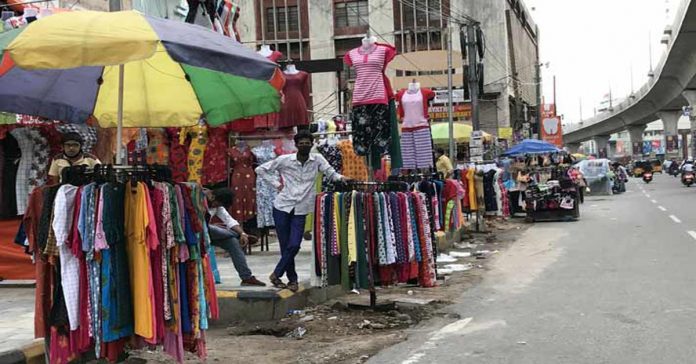 Hawkers at the ever-busy Ameerpet too have decided to joins in for a voluntary lockdown from June 29 to July 9, following the other merchant associations and markets in the city.
According to Ameerpet Hawkers Union, which is part of the National Hawkers Federation, over 150 shops selling apparel, footwear, fruits, fast food, tea and others, have agreed with the decision of self-lockdown given the sharp rise in Covid-19 cases.
Shaik Afsar, president of Ameerpet Hawkers Union said, "Presently we have decided to shut down our business activities till July 9 and a decision will be taken later based on the situation."
"Since we carry out our business on the roadsides, we are more exposed and are more vulnerable to getting infected," he said pointing out that the decision was a tough one as they were yet to recover from the impact of the lockdown since March last wee
"We have no earnings for the last four months. Even after the lockdown relaxations were offered, there has been little or no business and we do not have any earning," Afsar lamented.
The hawkers at Ameerpet said time has come when safety is more important  than money. One of the hawkers, Abrar Khan, said, "We have no savings and no source of help, but life is more important."
Another hawker, Mohsin Khan said, "Before lockdown, I used to earn Rs 2,000 a day, which has now come down to mere Rs 400 to Rs 500. With this amount, I am unable to feed my family and pay rent."
ALSO READ: Covid-19: Telangana registers 983 new cases, four deaths on Sunday