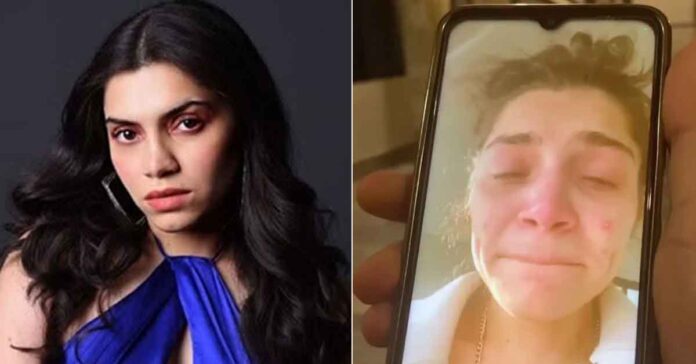 Bollywood actor, Chrisann Pereria was released from Sharjah jail after allegedly being framed in a Drugs case, as officials reported. She acted in Bollywood films namely Sadak 2 and Batla House.
Kevin Pereira, Chrisann's brother shared a video on his Instagram account. In the video, we can clearly see her mother jumping out of joy after hearing her daughter released from jail.
'Chrisann is SET FREE!!! She will be in India in the next 48 hours', Kevin Pereria wrote on his personal Instagram account.
We are grateful to each one of you for your prayers love support n help towards Chrisann's release for justice, Mother Premila Pereira commented.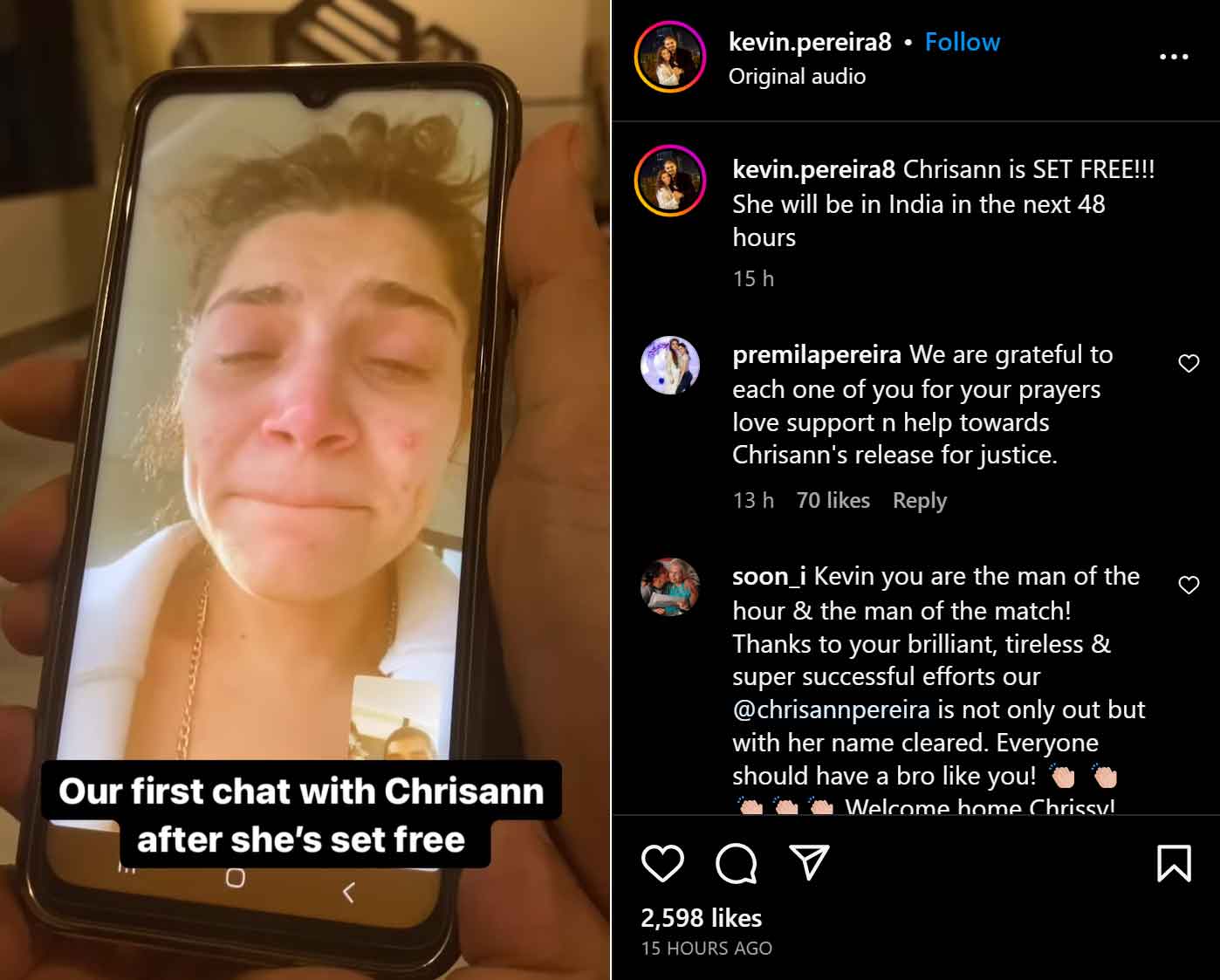 Chrisann released from Sharjah Jail
According to NDTV, On April 1, Ms Pereira was arrested at Sharjah International Airport. The Mumbai Crime Branch then found that the actor was reportedly framed by Anthony Paul, a bakery owner in revenge over a dog fight.
Police arrested accused Anthony Paul, the owner of the bakery, and Rajesh Bobhate. Rajesh was arrested for assisting Anthony in the framing of Chrisann Pereira.
An initial inquiry revealed that Anthony's sister had a dog fight with the actor's mother. They both live in the same building. Police believe the actor was made a drug mule for the same reason.
Anthony allegedly approached the actor through Rajesh, who pretended to be a talent agent and informed her about an audition for a web series in Sharjah.
As per the news reports, Anthony instructed her to carry a trophy in which he had hidden the drugs. He gave the trophy by stuffing ganja and poppy seeds within it so that he might be caught there. After she arrived, he called Sharjah airport and informed them that she was carrying drugs, police said.
Moreover, he demanded Rs 80 crores from her family for her release.
Chrisann Pereira was released on Wednesday night after police handed case-related paperwork to the concerned authorities.
Chrisann released from Sharjah Jail
Actor Chrisann Pereira who was imprisoned in a Sharjah jail in a case of alleged drugs smuggling has been released from jail, confirms her brother Kevin Pereira.

— ANI (@ANI) April 27, 2023
ALSO READ: Wrestlers protest against WFI Chief, moves to SC for support