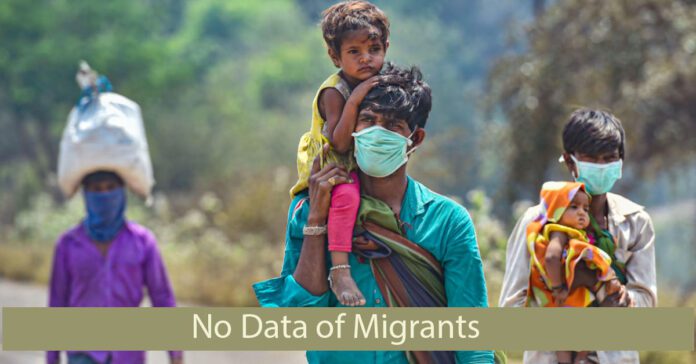 COVID-19 lockdown brought in many changes in the lives of the people. People have known the real colors of the govt too.
The government very carelessly replied that they did not have any data regarding the deaths of the migrants in Lok Sabha. In reality, there are a number of migrant workers who died in road accidents during the evacuation process triggered by Covid lockdown.
There were many accidents on Indian roads, including national highways, between March and June. The Union Road Transport and Highways Ministry informed Parliament earlier this week that there were 81,385 accidents during the peak Covid-19 lockdown period
There were 29,415 fatalities in the above said accidents.  The junior Road Transport Minister General V.K. Singh (Retd.) informed the Lok Sabha in a written reply.
India's Covid-19 lockdown began from 25 March, and marked the end of nearly all inter- and intra-state movement except for essential services. Transport of non-essential goods was allowed from 30 March.
Lakhs of migrant labourers lost their employment opportunities, and forced them to return home during the lockdown.  Thousands of migrants set off on foot on journeys often hundreds of kilometers due to the absence of public transport.
Through this period, there were multiple news reports about migrant workers dying in road accidents.
After facing severe flak for not responding to the plight of migrant workers initially, the government, on 9 April, allowed special buses to take migrants to their states, with special trains launched for the same purpose from 1 May. In June, many other restrictions began to be eased, an initiative named 'Unlock'.
To another question on the number of migrant workers who travelled on foot to return home in March and April 2020, Singh quoted labour ministry data to say "more than 1.06 crore migrant workers, including those who travelled on foot during the lockdown, returned to their home state" during the lockdown period.
Speaking to The Print, Kal Singh, deputy director general of the Transport Research Wing, a unit under the road transport ministry that collates road accident data from across the country, said data on road accidents has "come from state police departments and is correct".
He reiterated the fact that "it will not be possible for us to tell if the victims were migrant labourers as we do not maintain separate data of migrant workers".
ALSO READ: "Coronavirus Better Than Hunger," Say UP Migrant Workers Going Back To Work