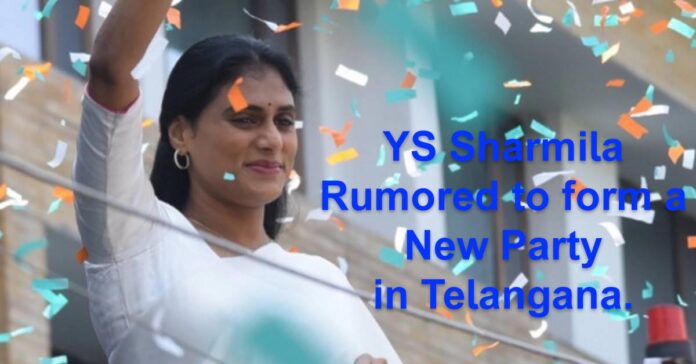 YS Sharmila likely to form a new party in Telangana. Sharmila's big meeting has started which has rocked both the states. She landed in Hyderabad early in the morning from Bangalore and came straight to Lotus Pond.
She arrived at Lotus Pond several days later and was given a solid welcome by the fans. There was a noisy atmosphere all over the area with huge crowds of fans.
When she was asked about her motive behind her visit, she said that she wanted to the ground reality in Telangana, hence arranged for a few meetings with her father YSR's friends. Sharmila said that there was no Rajanna kingdom in Telangana and the deficit without YSR was evident.
She said that she expects to bring back the good old days of her father. She said that she was planning to meet every district leader in Nalgonda. It is also said that Sharmila has applied to the Election Commission in the name of Telangana party.
Sajjala a YSR spokesman clarified the news that were no differences between CM Jagan and his sister Sharmila. Sajjana said that Rajasekhara Reddy's daughter Sharmila always though differently and that's why she was planning to form a party in Telangana.
Unfortunately, political analysts do not think the same. They expressed that the rumor's of YS sharmila new party being formed is only a new strategy of BJP. The formation of a new party is only to divide the votes of TRS in the upcoming elections and then merge themselves with the new party.
BJP knows that they will not be able to win against TRS in the rural areas hence they have come up with this new strategy.
ALSO READ: Employees Of Vizag Steel Plant Protest Against Privatisation, Andhra CM Writes To PM Modi