Food has long been one of the best ways to understand the culture. Food is the best way to get a sight of the Nation's soul and having an opportunity to dine with local people is very personal and honorable experience. Here are the top ten best cuisines from around the world:
10.INDONESIA
9.TURKISH
8.MEXICAN
7.SPANISH
6.THAI
5.CHINESE
4.GREECE
3.JAPANESE
2.INDIAN
1.FRENCH
INDONESIAN:
 While rice is a staple, with nasi goreng (literally meaning "fried rice") as a national dish, most of the Indonesian cuisine is considered fattening. Here are the top, favorite dishes that are not unique to the region but are healthy too!
Traditional dishes you need to try in Indonesia to experience the essence of the island in your plate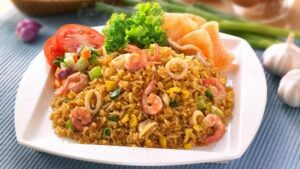 SATAY or SATE: Sate is meat skewers that are cooked over coals.
NASI RAWON: Nasi Rawon is a dish made of beef stew. It is best enjoyed with rice. It's yummy and hearty!
SWEET MARTABAK: Interesting thing is that this delicious sweet is made only in the evenings. Its the Indonesian version of a pancake.
TURKISH:
 Turkish food ensures the best nutrition and delicious taste. fresh fruits, vegetables, eggs, meat and dairy are produced across the country. The cuisine is inherently healthy and mouth-watering. A traveller can enjoy the variety of best food like: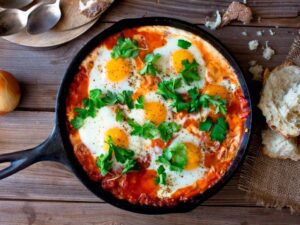 Saksuka
Mercimek kofte
Testi kebab
Pide
Su boregi
MEXICAN:
 Mexican cuisine is fun enough for a party and easy enough to make a delish weeknight dinner. Don't leave Mexico without trying these: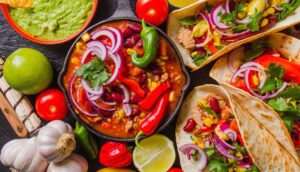 Chilaquiles
Tacos al pastor
Chiles en nogada
Tostadas
Enchiladas
SPANISH:
 Traditional Spanish cuisine is down-to-earth, uncomplicated food that is based on the ingredients available locally or the crops grown regionally. If you wish to get acquainted with Spain's food culture. You ought to try.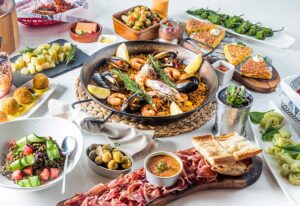 Paella Valenciana
Gambas al ajillo
Patatas Bravas
Pisto
Turron
THAI:
 Thai cuisine is the national cuisine of Thailand. Thai dishes can be found almost everywhere in the world. The exceptional popular Thai dishes are: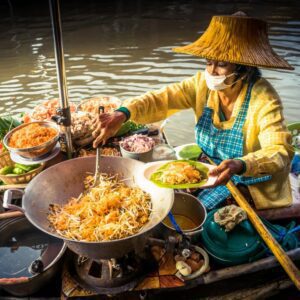 Som Tum
Khao soi
Hang lae
Nam prik ong
Laab
CHINESE:
Chinese cuisine originates from different religions of China.It is an important part of Chinese culture.The best Chinese dishes you can try when you visit china are:
Hotpot
Chow mein
Dumplings
Sichuan Pork
Braised Pork Balls In Gravy
GREECE:
Greek food has a healthy glow. Greek cuisine has a wide variety of high-quality ingredients. On the other hand, It's Fresh and Inviting. The must-try Greek cuisines: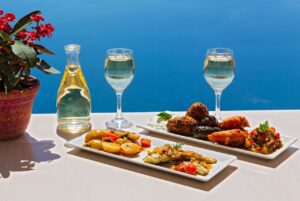 Moussaka
Koulouri
Souvlaki
Spanakopita
Gyros
JAPANESE:
Japanese people were enjoying eating sushi. They first enjoyed raw fish without the rice. There is an emphasis on seasonal ingredients. The must try soul food of Japan: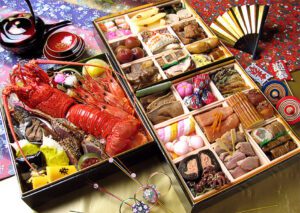 Ramen
Sashimi
Soba
Wagashi
Tempura
Indian:
A variety of regional and traditional cuisines native to the Indian subcontinent, is what Indian food consists of. The cuisines in India are as diverse as its multi-ethnic culture. Must try these lovely dishes: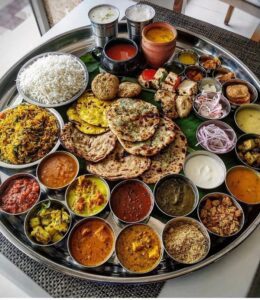 Hyderabadi Dum Biryani
Pav bhaji
Pani puri
Masala Dosa
Idli Sambar
Chicken tikka masala
Dal makhani
FRENCH:
 French cuisine is Appetizing, Savory and filled with Flavors. The Hearty Range of popular dishes in French: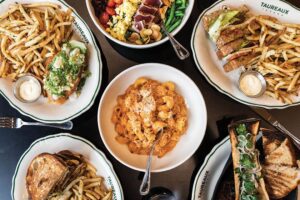 Soupe à l'oignon
Boeuf bourguignon
Chocolate soufflé
Tarte Tatin
Confit de canard
ALSO READ: Restaurants selling Chinese food should be banned: Ramdas Athawale