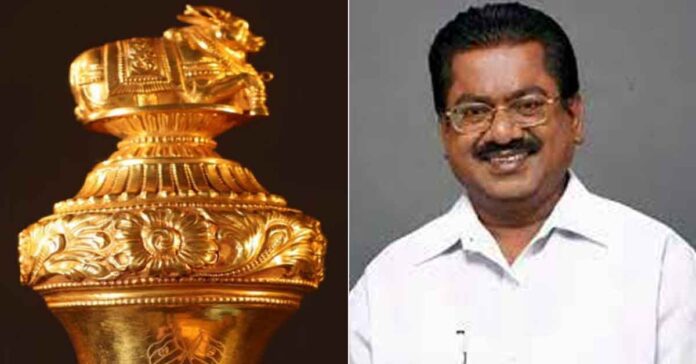 There is a heated debate going on about the installation of the sacred and historic Sengol. It started with Dravida Munnetra Kazhagam (DMK) leader TKS Elangovan when he said, 'Sengol is a symbol of monarchy rather than democracy'.
A five feet long historic sceptre will be installed in the new Parliament House, and parliament will be inaugurated on May 28th by Prime Minister Narendra Modi. In an interview with ANI, the DMK leader argued emphasizing that it does not align with the principles of Tamil pride and that the tradition of granting Sengol is rooted in the authority of mutts, which symbolizes a monarchical system, not democracy. The central government views the sceptre as a symbol of 'sovereignty'.
Elangovan, a former Rajya Sabha MP, said the President should inaugurate the Parliament building. She is the head of the Constitution. Prime Minister is one of the members of the Parliament. He is holding the post of PM. The President appointed him as the PM.
Furthermore, he said that at least 21 political parties have decided not to participate in the inauguration of the new Parliament building.
Sengol is a symbol of monarchy, not democracy:
DMK's leader Elangovan says, "Sengol is given by Mutt which is another symbol of monarchy"

He comes from the party which has had two presidents (Father-Son duo) since the post was established in 1969 (54 years ago)

Guess who is more democratic! pic.twitter.com/DhDTHKmvvm

— Ishan Trivedi (@Ishan282Trivedi) May 26, 2023
ALSO READ: Sengol: Historic Sceptre to be installed in New Parliament, Details to know