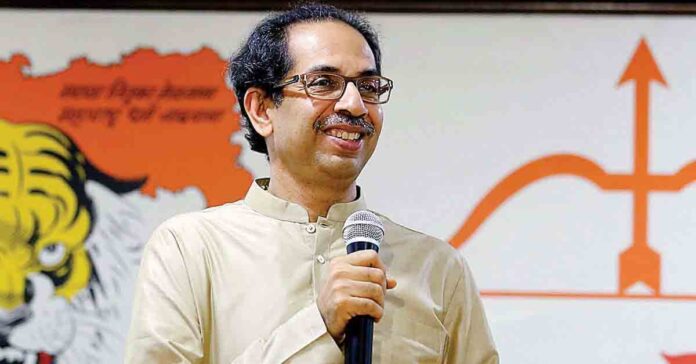 Uddhav Thackeray has never been a part of electoral politics. It has been a year of many odds. He was put to testing  multiple times in the office of chief minister of Maharashtra, in this year
He defied all odds and came to office as he did not want to be contented with whatever BJP offered him as he gained second place in October's Assembly results, last year. He did not want to settle for less than an equal share in the government.
He took a bold step to break from ally for over a quarter-century and drop them in the last hour. It was an audacious move as he went with BJP with a common ticket, but pulled off at the 11th hour and has not been forgiven by BJP since then
Former chief ministers Devendra Fadnavis, and Narayan Rane, another leader had to quit the Shiv Sena because of his differences with Thackeray years ago. These leaders have kept up a relentlessly defaming the Maharashtra chief minister on social media and everywhere possible, but that did not help them much.
They have been naming Thackeray and his son Aaditya many nicknames. They took up the battle personally and tried to dig up the failures of his government. But all the efforts went futile.
The duo who worked for BJP and acted on the instructions of their bosses attacked Thackeray in the midst of the first lockdown. The case of the lynching of two saffron-clad sadhus in Palghar came up just then. The two saffron-clad Sadhus in Palghar were mistaken by villagers for thieves and child lifters were attacked and killed. There was lots of hue and cry about the issue. The only error made by the Chief Minister was that he did not taking swift action against the lynching of the Sadhus. Surprisingly, the investigation revealed so many disgusting facts that the office bearers of BJP were among the lynch mob. Hence, the arrests were made swiftly, which has silenced the campaign started off against Uddhav Thackerey deliberately.
Then came the suicide of actor Sushant Singh Rajput which was added the colour of murder by Thackeray's rivals and even Aditya Thackeray was targeted for his personal association with some Bollywood personalities.
But nothing could be proved even after months of investigation. The rivals could not find any evidence to either prove murder or link the Thackerays to the same and his rivals have run out of steam on that one, too.
Recently, the arrest of a television anchor could be described as a feud to keep the pressure upon the Thackerays, but the fact was that the anchor was not arrested for his journalism but his own alleged abetment of suicide.
Thackeray maintains an understated demeanour and is quite different from both his father Bal Thackeray and cousin Raj Thackeray.
He never chose to rave and rant and bore all attacks in silence. He called for an annual party meeting during the Dussehra festival a month ago in October. In the meeting wherein he threw down a challenge to all his rivals – catch me if you can and dislodge me from office if you have the guts.
ALSO READ: HC Over rules the Love Jihad Ordinance given by Yogi Govt.