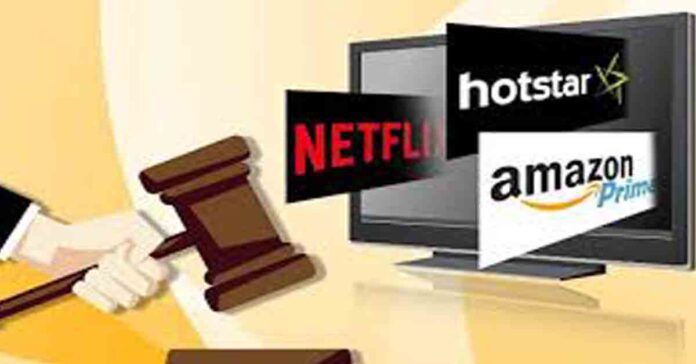 A decision has been taken to monitor the content shown by online content providers under the I&B Ministry is creating waves. Creators and viewers are anxious to watch the new changes which would come up after this new move.
The Union government has brought Over The Top (OTT) platforms, or video streaming service providers such as Netflix, Amazon Prime and others, under the scope of the Ministry of Information and Broadcasting, expecting a far-reaching impact.
Web series or movies inform, inspire, and incite us every day. There are viewers who are addicted hopelessly to the OTT. Viewers are ready to sacrifice their sleep to watch a few more episodes of their favourite series. They spend endless hours watching them.
Avaaz24 had written an article to create awareness about the vulgar language being used, sex and violence being shown on the OTT. Fortunately, the government wants to control them, which means the content will be streamed before the certification and approval.
Hope this new move means no more 'gaalis', no hardcore violence, and control of the government on 'storytelling' too.
It is sheer nostalgia when we talk about the series or shows the 80's and 90's generations watched on Doordarshan, though it was the only channel then. The government control over it was higher.
The dramas have changed drastically. The diverse shows on Doordarshan have come to an end and then the shows shifted to a wave of saas-bahu dramas, next to a wave of the supernatural, and now to a wave of expletives, sex and violence. Very soon even this wave may fade away as viewers may be tired someday.
We have endless choices to make in our hands with a touch of a button. People would just switch over to anything they like and connect to any media to any eye-catching choice of theirs. The competition is high as the power has shifted into the hands of the viewers.
Now that the government has decided to monitor the OTT, people are eager to know how will the government think about to regulate it or just an eyewash. Will the government bring the caution slogans or fillers to approve the content?
ALSO READ: Govt Brings Online News Portals, OTT Platforms Under I&B Ministry