Manya Singh, Miss India 2020 runner-up recently made headlines after her inspiring life-story came to light. Hard work always pays. Manya Singh's life is a proof that dreams come true.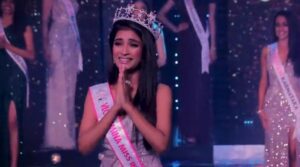 Manya Singh's auto driver father said, 'He had blisters in his hand when he touched the crown and tears in our eyes' 'Proud parents' Singh told that he was elected miss India 2020 runner-up. His parents are 'feeling very happy and proud' but their journey here has been full of hiccups.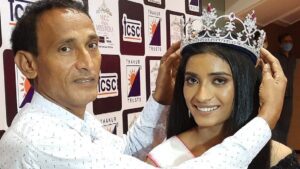 Manya is Daughter of an auto-rickshaw driver. At the age of 14 she started working at Pizza Hut. she revealed that she had to spend many nights without food and sleep. She could not attend school as she had to start working very early.
In the recent felicitation ceremony at her college in Mumbai, When she arrived at the college. she made sure she stepped out of the autorickshaw that her father was driving and posed with it.
she touched her mother's feet for blessings and wiped off happy tears that rolled down from her proud father's cheeks.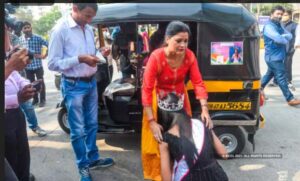 She is extremely proud of her background even though it brought her many a difficult times including going without food or sleep and walking miles just to save a few rupees.
In her recent interview she said that she would buy her parents home. Now, I finally have the chance to give my parents everything, I'm going to start by buying them a home. They've supported me relentlessly.
Papa believed in a 14-year-old's frivolous dream of making it big in the city. He believed in me…& that's why, today, a rickshaw driver's daughter is standing with a crown on her head," Manya said.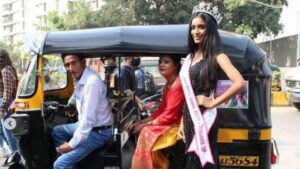 The beauty queen rode an autorickshaw to her alma mater on Tuesday, her father in the driver's seat and her mother holding her hand sitting at the back.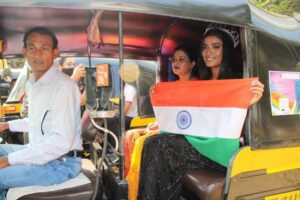 ALSO READ: Inspiring Iranian teacher