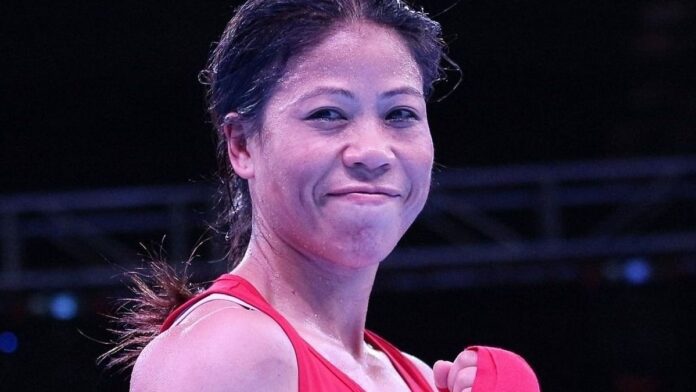 Mary Kom ,six-time world champion will make her comeback to boxing at next month's Boxam International Tournament in Castellon, Spain. Mary Kom had won a bronze medal for the first time in 2012 Olympic.
This is the first time that she would be competing in an event since qualifying for the Tokyo 2021 Olympics at the the Asian qualifiers, held in March last year.
Mary Kom, will be competing in the 51kg category. She is one of 14 Indian boxers who will be competing in the tournament. This tournament is scheduled to take place from March 1 to 7, according to the Boxing Federation of India.
The boxers are undergoing final preparations ahead of these crucial preparatory matches in the national camp currently.
ALSO READ: Death Toll Rises to 19 in Tamil Nadu Fireworks Factory Blaze