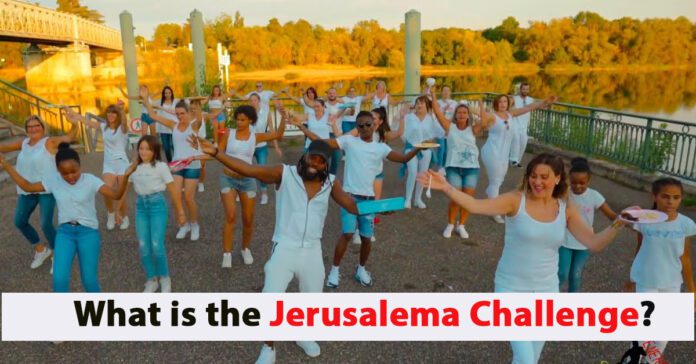 How did #jerusalemachallenge become so popular ?
#Jerusalemachallenge has been the new internet rage during the COVID -19 lockdown. People from across the world uploaded videos dancing to Jerusalema, a song by South African DJ and record producer Master KG.
September 24 is celebrated as HERITAGE DAY in South Africa every year on and ahead of it. President Cyril Ramaphosa urged his people to "take up this challenge and show the world what we are capable of " .
There was lockdown in South Africa like many other parts of the world in February 2020. The dance challenge took off during the lockdown. It was a group of six friends – four men and two women – in Angola who made a video of themselves dancing to the foot-tapping number, while taking bites of food from plates in one hand. This was soon dubbed as the #Jerusalemachallenge or #Jerusalemadancechallenge after similar videos surfaced from parts of Europe, North America and South America.
Ramaphosa also asked South Africans "to remember those who have lost their lives" to Covid-19.
South African Tourism, India asked Indians to do their own version of the challenge on Thursday.
"Indians are encouraged do their own version of the challenge and tag the @meetsouthafrica.india Instagram handle, as they stand in solidarity with the Rainbow Nation this Heritage Day," it said in a statement.
We did so knowing that the struggles against the injustice and inequities of the past are part of our national identity; they are part of our culture. We knew that, if indeed our nation has to rise like the proverbial phoenix from the ashes of division and conflict, we had to acknowledge those whose selfless efforts and talents were dedicated to this goal of non-racial democracy."
The government determines a theme for each year's celebrations.