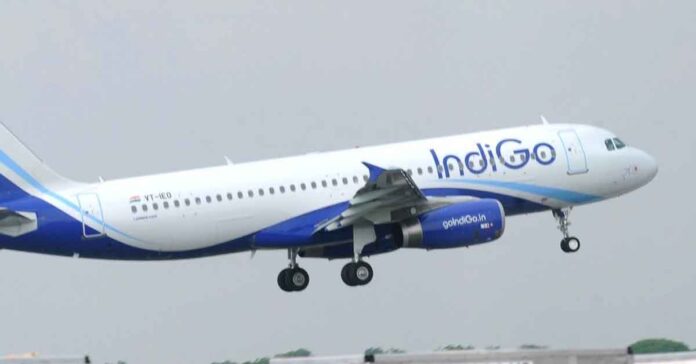 In an IndiGo flight, a passenger was arrested at the Agartala airport for allegedly trying to open the emergency exit door of the aircraft mid-air.
According to police, The passenger was identified as 41-year-old Biswajit Debnath. He was seated next to the emergency exit on the flight. Another passenger next to him tried to stop him but he kept trying to open the door. Flight staff came and stopped him but misbehaved with them. Panic ensued in the flight, and fellow passengers dragged him towards the seat to stop him.
Later he was arrested by the airport police after the flight landed at the Maharaja Bir Bikram Airport in Agartala.
IndiGo passenger tried to open emergency exit 
A passenger on an #IndiGo flight was arrested at #Agartala airport for allegedly trying to open emergency exit door of aircraft midair and misbehaving with crew members, the police said.

Tripura police spokesman Jyotisman Das Chowdhury said that Biswajit Debnath (41) was flying… pic.twitter.com/Pf67xZCu48

— IANS (@ians_india) September 21, 2023
ALSO READ: Passenger's phone catches fire mid-air on Dirugarh-Delhi Indigo flight