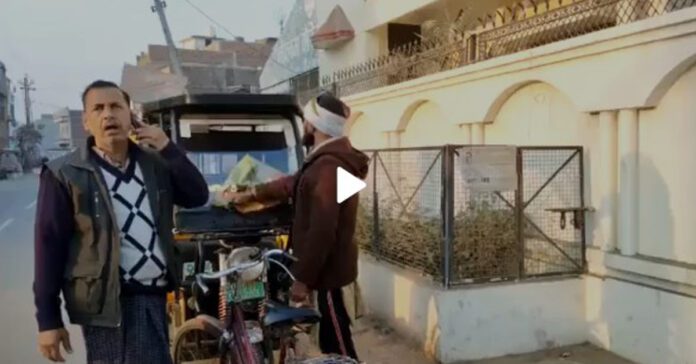 In a video which went viral on the social media shows a man using the flag to clean his e-rickshaw in Gorakhpur. He doesn't seem to be guilty of his act too. Apparently, he is unaware about the importance of the flag.
Cleaning e rickshaw by Indian Flag #gorakhpur pic.twitter.com/26bq2AVB0w

— Political Kida (@PoliticalKida) February 9, 2023
The National flag of India is supposed to be revered by every citizen of India. Moreover, there is universal affection, respect and loyalty for the Indian flag.
But with the advent of the flag code of India 2002, the respect seems to be decreasing.
It is alleged that the "Har Ghar Tiranga" campaign has degraded the respect for the flag and that everyone was forcibly given the Indian flags. The Indian flag was made on cheap cloth ignoring the guidelines given in the constitution.
Most of the intelligentsia strongly condemned the campaign but they couldn't stop it. Consequently, the flag is degraded to rags and hence such incidents come to light.
ALSO READ: Is Har Ghar Tiranga in lieu with Flag Code of India, check the details