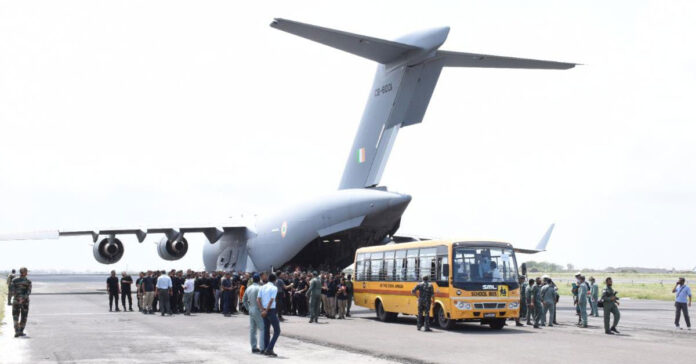 Indian embassy staff evacuated from Kabul as the conditions grew very hard to live there. In a bid to avoid the increasing humanitarian crisis in Afghanistan, a special Air force Flight brought back the envoy.
The other staff members and ITBP (Indo-Tibetan Border Police) troops also returned. The evacuation process was not that easy. There were multiple challenges in the last 48 hours as Taliban took control in Afghanistan after 20 years on Sunday.
When the Taliban took over the control in Afghanistan, the security situation turned bad to worse. Hence, the evacuations were not possible at all. The Indian embassy was under the scanner of the Taliban. The Taliban breached the high-security-green zone- the place where most embassies and international organizations were there.
Though there were multiple problems in the Kabul embassy, India made attempts to bring its people back home. Finally, Indians reached India safely.
Two air crafts were deployed for the embassy staff on Sunday. The first IAF C-17 Aircraft returned on Monday with 45 personnel. Amid chaos and shutting down of the Kabul airport , the Indian ambassador in Kabul, other staff members and ITBP troops could not return earlier.
The Taliban raided the Shahir Visa Agency. This is the office which processes visas for Afghans who want to travel to India.
The Indian staff were reportedly stopped on their way to the Kabul airport. However, the United States took over the airport and resumed their operations on Monday morning. Hence, it was possible for the embassy staff to evacuate from there.