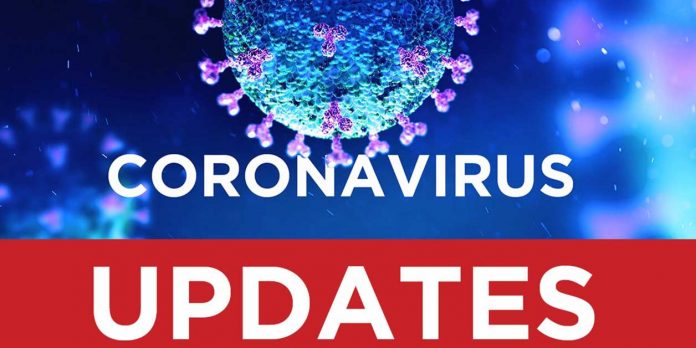 Johns Hopkins University compiled a global real time Covid -19 data, which stated that India's count of recoveries is now the sixth largest in the world after the US, Brazil, Russia, Italy and Germany.
However, India has also entered the top-ten in terms of the number of deaths. It is now ranked ninth after the US, Brazil, UK, Italy, France, Spain, Mexico and Belgium. While the US has reported more than 1.14 lakh deaths so far, the eighth-ranked Belgium has recorded 9,650 fatalities.
In terms of overall count of confirmed cases, India is ranked fourth after the US (more than 20 lakh), Brazil (8.3 lakh) and Russia (5.2 lakh).
Corona virus updates of states and union territories in India is as follows
Maharashtra, the worst-hit state in India, reported 3,427 new Covid-19 cases and 113 deaths, including 69 from Mumbai, taking the state's overall case count to over 1.04 lakh and the toll to 3,830. Mumbai city alone has reported 56,831 cases and 2,113 fatalities so far.
The state's Health Minister Rajesh Tope said that the government has reduced the rates of the Covid-19 tests conducted by private laboratories from Rs 4,500 to Rs 2,200.
Gujarat reported 517 new cases and 33 more deaths, taking its case count to 23,079 and fatalities to 1,449. Of this, 344 new cases and 26 deaths were reported from Ahmedabad, taking the district's own tally to 16,306 cases and 1,165 fatalities.
In Surat, the country's biggest diamond cutting and polishing hub, at least eight diamond units have been partially closed after some workers tested positive.
In Uttar Pradesh, over 500 new cases emerged while 20 more died, taking its overall tally to over 13,000 and the death toll to 385. Chief Minister Yogi Adityanath termed the fight against Covid-19 "a war against an invisible enemy" and asked officials to ensure proper arrangements in hospitals to treat patients.
In West Bengal, a senior official said the state government will set up 200 'safe homes' to provide temporary shelter to the large number of migrant workers returning to the state to keep a check on the spread of coronavirus.
The migrant labourers returning to the state will be provided shelter in the safe homes irrespective of them being asymptomatic or mildly symptomatic if they do not have enough space in their homes to follow the isolation norms.
Tamil Nadu reported nearly 2,000 new cases to take its tally to 42,687, which includes more than 30,000 from Chennai itself. The state government announced appointment of 2,000 more nurses in state-run hospitals in Chennai and nearby districts.
New cases were also reported from Andhra Pradesh, Telangana, Karnataka, Kerala, Puducherry, West Bengal, Odisha, Assam, Nagaland, Tripura, Mizoram, Madhya Pradesh, Rajasthan, Uttarakhand, Punjab, Chandigarh, Jammu and Kashmir and Ladakh, among other states and UTs.
In Assam, Health Minister Himanta Biswa Sarma said 50,000 random tests would be conducted in Guwahati city following the recent spike in Covid-19 positive cases.
The Union Health Ministry also came out with a revised treatment protocol to deal with the deadly infection, allowing use of antiviral drug Remdesivir in moderate cases and Hydroxychloroquine in patients during the early course of the disease.
ALSO READ:India crosses UK to become fourth worst-hit country as coronavirus tally nears 3,00,000