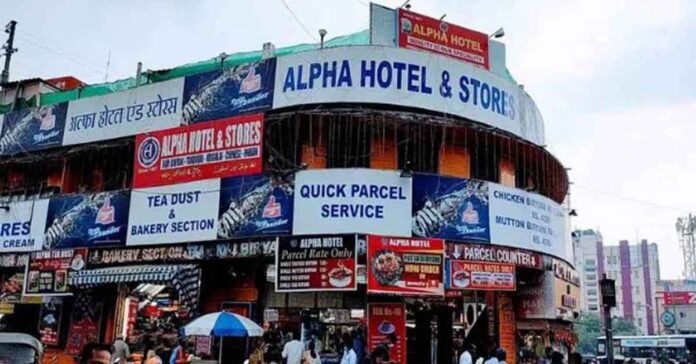 A customer filed a complaint on the management of Alpha Hotel, Secunderabad after a customer fell ill soon after having breakfast.
According to News Meter, Mohammad Zamaluddin, a 40-year-old self-employed resident of Lower Tank Bund, filed a complaint with the market police against the hotel. Police have booked a case management of Alpha Hotel.
The incident happened on Friday morning when Zamaluddin and his friends had breakfast at the Alfa Hotel. They ordered a Mutton Kheema Roti. While eating food one of his friends suddenly fell ill and started vomiting.
As he was worried about his friend, he spoke with the restaurant manager. After waiting for half an hour, a person named Bhujang Shivaji approached their table, claiming to be the manager of Alfa Hotel.
Zamaluddin and his friends noticed an unpleasant smell from their Mutton Kheema Roti. With this Zamaluddin filed a complaint against the management of Alfa Hotel.
Secunderabad's Alpha Hotel has been shut down by #GHMC officials after a 40-year-old Zamaluddin filed a complaint over unhygienic food.

Two days ago, a customer fell ill after consuming Mutton Kheema Roti at the hotel. Zamaluddin and his friends noticed an unpleasant odor from… pic.twitter.com/lDLzWsYZOg

— NewsMeter (@NewsMeter_In) September 17, 2023
ALSO READ: 4 Dead and 5 injured after Lift collapse in Greater Noida