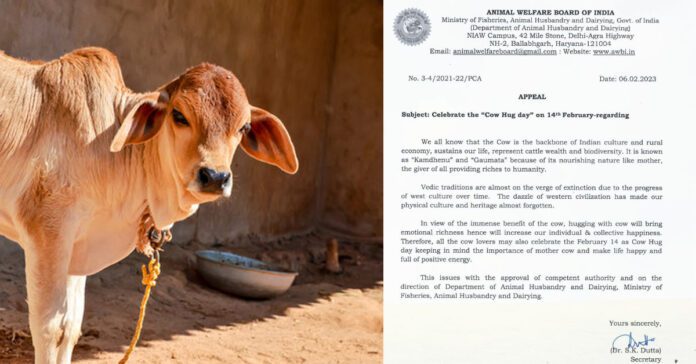 The Animal Welfare Board of India has appeal to people to celebrate 'Cow Hug Day' on February 14. They feel that it will spread positive energy and encourage collective happiness.  The board has issued a notice in this regard under the Department of Animal Husbandry and Dairying.
The appeal was issued with the approval of a competent authority and on the direction of the Union ministry of fisheries, animal husbandry and dairying, board officials mentioned.
Why they want to celebrate
The officials feel that they need to celebrate this day as Cow Hug Day, as they feel that there are immense benefits of the cow.
Therefore, a suggestion with a government notice is sent to all the states to celebrate this day .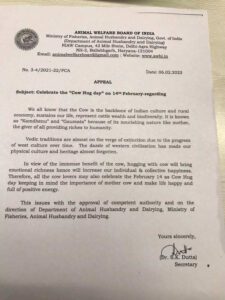 Cow -Hug day should be strictly celebrated under the supervision of Gau Rakshaks. Don't try it at Home.#CowHugging pic.twitter.com/wb6gbRDfe6

— Drunk Journalist (@drunkJournalist) February 8, 2023
Apparently,  the cows do not like this day.