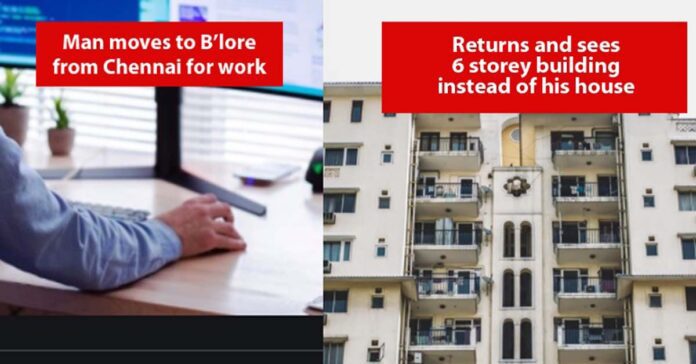 Chennai: The man got a shock  when he finds of his  house replaced With Six-Storey Flat, when he returned to his house after six years. 
Nagalingamoorthy had purchased a piece of land in 1988 and built a house on it. Due to professional commitments he had to move to Bengaluru with his family.
But when he returned to Chennai recently, he was surprised to see someone grab his land and build illegal six-storey building on it!
ALSO READ: Sumanth Ashwin and Deepika Wedding Photos Goes Viral