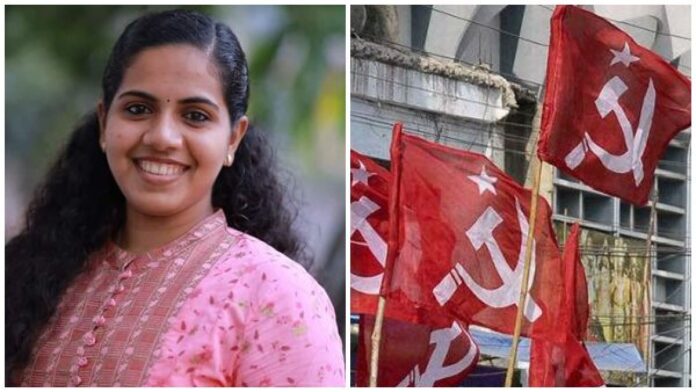 Arya Rajendran, a second year college student BSc Mathematics student at All Saints College, Thiruvananthapuram, has been elected the youngest mayor of the India. She is just 21 years old.
Arya comes from a middle class family where the father Rajendran and their family live in a one-floor house. Her Father is an electrician and mother is a LIC agent. Talking to the reporters, Arya said that she will carry out all the responsibilities given by the party well.
Arya is the youngest mayor in India, but she was very active right from the age of six. She was a member of Bala Sangam, a children's organization associated with the party. She hold the position of the state president now. She actively participated in Students' Federation of India, where, she is an office bearer of the SFI, the youth wing of the party.
Local body Elections were held recently. In the 100-member corporation, the ruling party has won 51 seats, while the BJP has won 35 seats. Surprisingly, the ruling party handed over the prestigious post to the first-time councilor. Arya Rajendran was chosen instead of the Senior party leader Jamila Sreedharan and two others who were also in the race.
When she heard the news, initially she felt that it was a prank done by some of her college friends. She realized it when the news confirmed by a call from the District Secretariat of the Communist Party of India (CPI-M). He told her that the prestigious position in the party, was handed over to her. She was informed by the party that she would be the new mayor of Thiruvananthapuram Corporation.
ALSO READ: Guru Rahman, the man who takes just Rs. 11/- as fee, to make you IAS/IPS officer