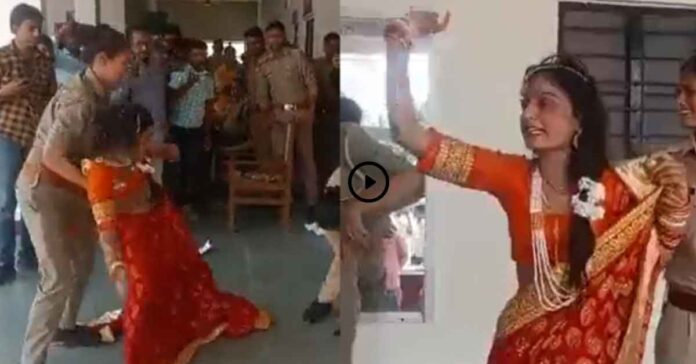 A newlywed bride created a scene and demanded to marry her lover right after she got married to another man against her wishes. The video has gone viral on social media.
In a video the woman demanding to marry her lover right after her wedding with other man. Making a scene at the police station while wearing a red and gold sari, "Do shaadi karenge, do shaadi karenge" (I will perform two marriages) can seen in a video. 
Twitter holder Deepika Narayan Bhardwaj share video on social media "Do shaadi karenge Do Shaadi" Woman demands marriage with lover soon after her wedding with another man Police watch as mute spectators. 
 Feeling so bad for her Husband
EQUALITY !
"Do shaadi karenge Do Shaadi"

Woman demands marriage with lover soon after her wedding with a man

Police watches as mute spectators

Feeling so bad for her Husband

EQUALITY ! pic.twitter.com/S6zbiqE731

— Deepika Narayan Bhardwaj (@DeepikaBhardwaj) March 30, 2023
ALSO READ: 'Sexual harassment' at Kalakshetra, CM Stalin promises action