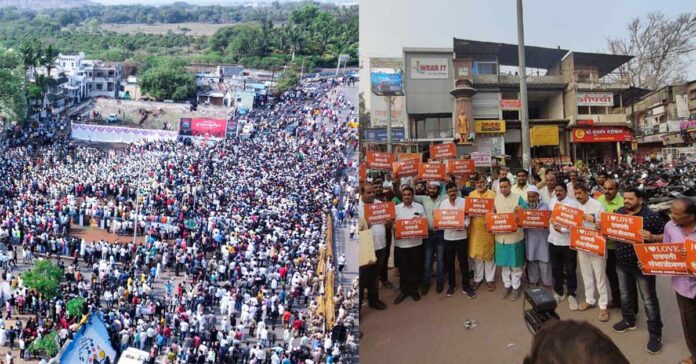 Renaming of Aurangabad to Chhatrapati Shambhajinagar has brought in huge resentment from the majority of people. Especially, on March 20 saw two groups which took out rallies. Out of these two groups, one group was against the renaming Aurangabad and the other was for it.
One group led by the AIMIM with more than 50,000 people turning up in favour of the name of Aurangabad. This group took out a rally with discipline which consisted of leaders  from all the parties participating in this rally.
The other group had 5000 people show up. Abused Muslims. Destroyed government property. Asked for a genocide. They abused Bhim flags.

Leaders who did not belong to the district were made to speak on this issue. pic.twitter.com/wJxlpzzE1A

— Bilal Jaleel (@bilaljaleel_) March 20, 2023
According to Indian Express, the other group, Sakal Hindu Samaj which was protesting against the name of Aurangabad consisted of around 5000 people. They do not want the name to be Aurangabad, as it has originated from the Mughal King Aurangazeb.
Apparently, this group were indisciplined and abused Muslims, destroyed government property and asked for genocide.
ALSO READ: RSS and BJP raises agenda to rename Hyderabad as 'Bhagyanagar'