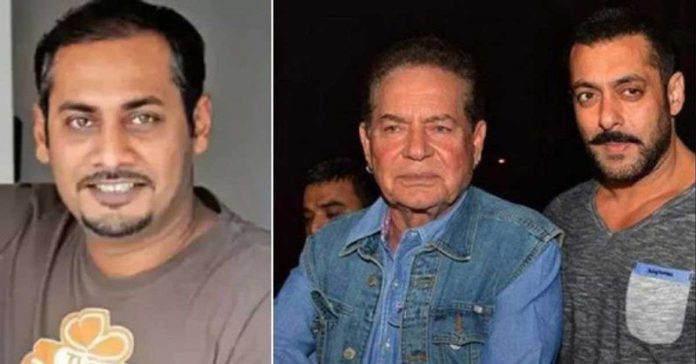 Dabangg director Abhinav Singh Kashyap had blamed Salman Khan and family for sabotaging his film career in a long Facebook post last week.
In his post, Kashyap had said that the reason he had opted out of Dabangg 2 was because Arbaaz Khan, in collusion with his brother Sohail Khan, was trying to take control of his career by bullying him.
He had also accused the Khans of running a smear campaign against his film Besharam (2013).
In another post, Kashyap had alleged that Salman's Being Human Foundation was the biggest idea of the superstar's father Salim Khan and that it was merely a 'show off'
When Salim Khan was reached out by a web portal for a response to Kashyap's serious allegations, he blasts Dabangg director Abhinav Singh Kashyap for his comments on Being Human Foundation.
The director had called the foundation a 'show off.' He said, "I don't need to provide any character certificate to anyone."
Salim Khan, one half of the Salim-Javed writing duo, added, "I have been a part of this industry for six decades and have written 40 films, most of which have been superhits."
Salim further said that Kashyap was allowed to make allegations against him and the foundation "as we live in a democratic country." He added that the police will investigate the matter and the truth will be out.
"I don't want to stoop down to his level. If I am going in a car and a dog barks, I am not going to stop my car and give any attention to it," the veteran screenwriter said.
Salman, however, has not made any comment in the matter so far. Kashyap's brother and film director Anurag Kashyap, on the other hand, had said that he would stay away from it.
ALSO READ: Actor Sushant Singh Rajput found hanging at home, he was 34