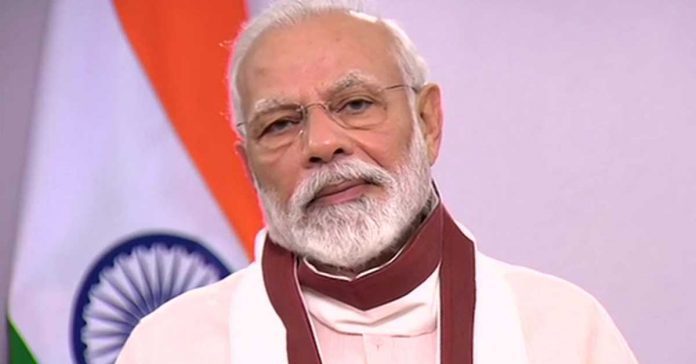 In a standoff with Chinese troops in eastern Ladakh's Galwan Valley on Monday night, twenty Indian soldiers, including a colonel, were killed.
Prime Minister Narendra Modi has called for an all-party meeting on the India-China border face-off on Friday. Twenty Indian soldiers were killed in the Monday night brawl and 19 others have been injured.
The Prime Minister's Office (PMO) had tweeted on Wednesday, "In order to discuss the situation in the India-China border areas, Prime Minister @narendramodi has called for an all-party meeting at 5 PM on 19th June. Presidents of various political parties would take part in this virtual meeting,"
Sources say that 20 parties will attend the virtual meeting in which home minister Amit Shah, defence minister Rajnath Singh and BJP president JP Nadda will also be present. The defence minister had personally called and invited all leaders on behalf of PM Modi on Thursday
Prakash Javadekar, Union Information and Broadcasting Minister said that the country has taken the incident in Galwan Valley very seriously, on Thursday.
"We all pay tributes to the martyred Army officers and soldiers. Prime Minister Narendra Modi has made clear India's view over what was done by the neighbouring country China,"
"India has taken this incident very seriously," the senior BJP leader said. PM Modi had said ahead of a meeting with the chief ministers on the Covid-19 situation that India is a peace-loving country but can give befitting reply if provoked.
West Bengal Chief Minister Mamata Banerjee will attend today's meeting. She had skipped the chief ministers' meeting on the Covid-19 situation because West Bengal was not given time to speak during the video-conference.
Aam Aadmi Party (AAP) leader Sanjay Singh, meanwhile, claimed that they have not been invited to Friday's meeting. "A strange ego-ridden government is running at the Centre. The Aam Aadmi Party has a government in Delhi.
It is the main Opposition party in Punjab. There are four MPs all over the country, but still the BJP does not want AAP's opinion on such an important matter. What will the prime minister say in the meeting, the whole country is waiting for it," Singh tweeted in Hindi on Thursday.
ALSO READ: China releases 10 Indian soldiers after intense negotiations