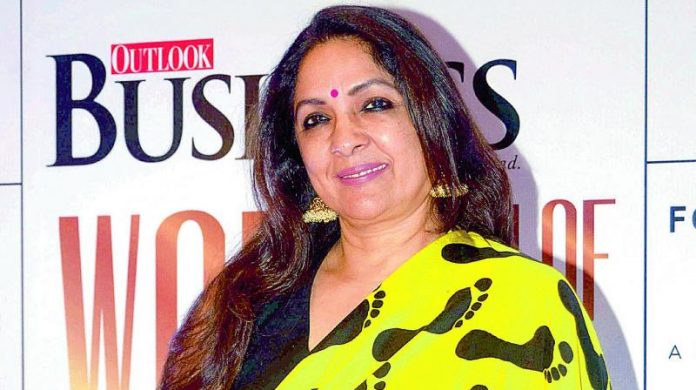 Neena Gupta,had a highly publicized relationship with former West Indian Cricketer, Vivian Richards , with whom she chose to have a child even without entering into a wed – lock. She daringly took the decision in 80's where children out of marriage was a taboo.
Recently, she shared the lessons she learned from her life with her fans. She gave few tips to her fans as to how married men behave when they want to manage with a relationship outside marriage.
She said that firstly, the man says that he doesn't like his wife and that they cannot stay together for a long time.
Since the girl is deeply in love with him, she believes that it is true.
Once the girl starts fighting to break up with his wife and then he skips it and assures that it will happen soon.
The girl starts dreaming of life after their divorce but then ends up spending the nights alone.
If the girl gets frustrated and gets a little sarcastic,then the real truth can be seen. Girls are stuck in a desperate situation,whee suicidal thoughts keep haunting the girl and then she becomes strong to love herself.
This is exactly what happened in her life. Hence she is instructing all the girls not to fall in love with a married man at all.
Neena Gupta opens up as to how her friends had sympathized with her and insisted that she get married again so that her daughter would get the surname of a father. She never gave in to their suggestions as she felt she could fend for her daughter and never wanted to marry just because Masaba gets a father's name. She later got married to a CA .
She became a inspiration to many who wanted to be single mothers. She single – handedly raised her daughter, Masaba, who is now a renowned fashion designer.
She also reveals that she never restricted Masaba from having a relationship with Vivian Richards, because there was no fault of her daughter. It was she who chose to love and separate herself , so her daughter should not suffer.
Masaba Gupta was in the headlines recently during her separation with her husband Madhu Mantena, they mutually parted ways and officially divorced in September 2019. Neena Gupta is devastated over her daughter getting has separated from her husband.
Neena Gupta said that at first she objected to the idea of a live in relationships, but now with the changing times she feels that its better to go for such relationships because so much is spent in marriages and then when the couple don't get along, they separate and everything turns to be a waste.