"An injured tiger is far more dangerous" said Mamata Banerjee. She resumed her election campaign in Kolkata days after sustaining a bone injury in Nandigram. She is sure not to bow down before the BJP's cheap tricks to bring her down. She is expected to be more powerful than before and fight for democracy in Bengal.
Lesser known Facts about Mamata Banerjee
Mamata was one of youngest parliamentarians. She is a woman with conviction towards people and has always assured them that she will stand beside the people till her last breath. The people of West Bengal have great trust and faith in her.
Mamata Banerjee's struggle phase is never ending. She stands undeterred. She was abused, man handled, insulted and has faced strong opposition from her rivals always, but her conviction of standing for the people remains the same from all these years. She is a woman of steel and has proved her mettle many times and has never run away from the field showing her back.
Mamata Banerjee, the present Chief Minister of West Bengal, is also the chief of the All India Trinamool Congress. She is fondly called 'Didi'. She has the reputation of possessing the guts to speak out what she thinks to be right. She is also known as the 'street fighter' as she can boldly drag anyone to the streets.
Early Life of Mamata Banerjee
Mamata who was born in a middle class Hindu Brahmin family in Kolkata. She has four brothers. Right from her childhood, she was an intelligent child. She has an Honors degree in History, a Master's degree in Islamic History, as well as degrees in Education and Law.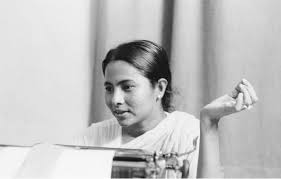 She writes poems even today and has sold almost 300 works of her paintings. She was the one who introduced Rabindra Sangeet, songs of Tagore, at traffic lights in Kolkata. Before joining full-time politics, Banerjee worked as a stenographer, a primary school teacher, a private tutor and even as a salesgirl.
She entered into active politics right from college and Mamata began her political career as a member in the district unit of the Congress party, in 1974. From a district unit leader she emerged as a powerful leader and reached the heights of a Union Minister She won her first Lok Sabha election in 1984 from Jadavpur parliamentary Constituency. She lost this seat in 1989 and won it back again in 1991. She kept retaining the seat till the 2009 general elections.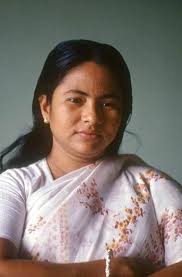 She served the Indian National Congress for over 26 years in which Mamata Banerjee carried out many movements to help the people of the country, specifically Bengal. She was fighting against the rule of the CPI(M) and realized that she needed a platform of her own to fight against the opposition and working with congress was becoming difficult for her. This idea gave birth to the Trinamool Congress in 1997.
Though she worked as the Railway Minister twice, she gained prominence only during the Nandigram and Singur agitations. Finally, she was elected the Chief Minister of West Bengal in 2011, and re-elected in 2016, with an even greater majority.
Mamata hurled her resignation papers at the deputy speaker Charanjit Singh Atwal, on 4 August 2006, during the Loksabha proceedings. She called for a major strike against the proposed Tata Motors car project. Her MLA's went to the extent of damaging furniture and microphones in the Assembly. She stood up for more than one lakh farmers against the forceful land acquisition by the West Bengal government in 2005. Her political achievements are many more.
The West Bengal Chief Minister was confined to a wheelchair but it did not stop her from holding a roadshow in the state capital on Sunday.